COLUMBIA — The 2020 Tokyo Olympics has been a showcase of what athletes can do on the field, but thanks to Simone Biles, athletes' mental health has also been top of mind, putting a spotlight on a new way to coach pioneered at the University of Missouri.
"The program uses science in a research based approach to show coaches the impact that they can have on athletes, on athletes' development and an athlete's well being," Dr. Greg Sullivan, director of the positive coaching and athletic leadership master's program at MU, said.
Dr. Sullivan is building on work started a decade ago by former MU track coach Dr. Rick McGuire, who Sullivan says worked to have "a better approach to coaching and working with athletes" during his tenure.
"He thought that education provided a pathway to a better experience, not only for the athlete, but also for the coach," Dr. Sullivan said. "I kind of see myself as a steward of the program that was started by Rick."
A.J. Ofodile, a former MU and NFL football player and graduate of the program, is now a high school football coach in Fenton, Missouri. He has previously coached in Columbia, with MU and at Rock Bridge High School. He says the program works.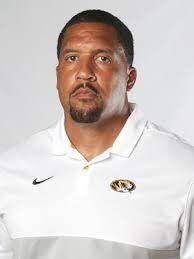 "It shows up in terms of the overall tone of the values that you express, the relationship that you're able to establish with your players," he said.
Make no mistake: This isn't about participant ribbons, not playing to win and "everyone gets a medal," says Dr. Sullivan. The program is about equipping a coach with new tools and a focus on the total athlete to maximize performance, achievement and results; building them up, physically and mentally.
"We're not against winning, trust me, we love to win," Dr. Sullivan said. "We see it as an outcome of a process. We teach our students to really focus on that process, getting a little bit better every day."
Coach Ofodile says the program helps his players enjoy the game more, which makes them better athletes and better competitors. He remembered one season where it was about more than the "win-loss" columns.
"We were competitive in every game, we had a really tough schedule," he said. "We were 5-5, we won some, we lost some, but you could tell that the guys really loved the experience."
Winning is a part of the game, however. Dr. Sullivan understands that coaches are under tremendous pressure to win games, but he believes -- and the science supports -- that building players up will lead to wins.
"I think that what we try and really reinforce with our coaches is that you need to be true to yourself within that process," he said. "There's a tendency when we become solely outcome-oriented to cut corners and lose ourselves."
The program is completely online and has proven to be popular. Each semester has about 200 students in the program.
Dr. Sullivan says he is very proud to see how it has grown during the last 10 years and is looking forward to seeing where it goes. He hopes graduates of the program can influence the world of coaching, and by extension, the world of sports.
And with athlete mental health getting significant attention because of Biles, tennis sensation Naomi Osaki, swimmer Michael Phelps, figure skater Gracie Gold, speed skater Apolo Anton Ohno and so many others publicly and privately struggling with mental health challenges, the MU program may be more valuable now than ever before.
"If you think about the number of lives that each graduate of our program touches, they are tentacles really spreading throughout athletics, and that ultimately, our goal is for athletes to have a better experience." Dr. Sullivan said.
The idea of positive coaching comes down to an old saying, focusing on athletes as people rather than merely players in a game.
"It's not about the X's and O's," Dr. Sullivan said. "It's about the Jimmys and the Joes."