JEFFERSON CITY - Matt Chinn ran a total of 569.65 miles during the month of February. 
That's over 20 miles a day for 28 straight days. He did it all to help a friend and raise awareness about mental health.
"I just felt like it was something I needed to do," Chinn said. "He needed help, and unfortunately the help he needed required a substantial amount of money."
Chinn met that friend, Jared, while in college at the University of Missouri. Chinn created the challenge to support Jared on his road to recovery. 
"I have seen firsthand the effects of his struggle with mental health, from the highest of highs to lowest of lows," Chinn said. "It is my goal to raise awareness to support Jared in his journey to recovery and continued care." 
Chinn created the challenge and a GoFundMe page then set off on Feb 1. Just one month later, Chinn surpassed his goal of running 560 miles and raised over $7,500. As of March 1, Chinn raised $8,344 on the GoFundMe page. 
"That was my goal. If I could help one person, it's worth it," Chinn said. "But, I think it's reaching further than just that." 
Hundreds of people tuned in to Chinn's challenge, from liking his Facebook posts to donating on the GoFundMe page to even cheering him on from a distance at the YMCA.  
Jefferson City YMCA Sports and Wellness Director Luke Lamb said Chinn brought inspiration to the gym.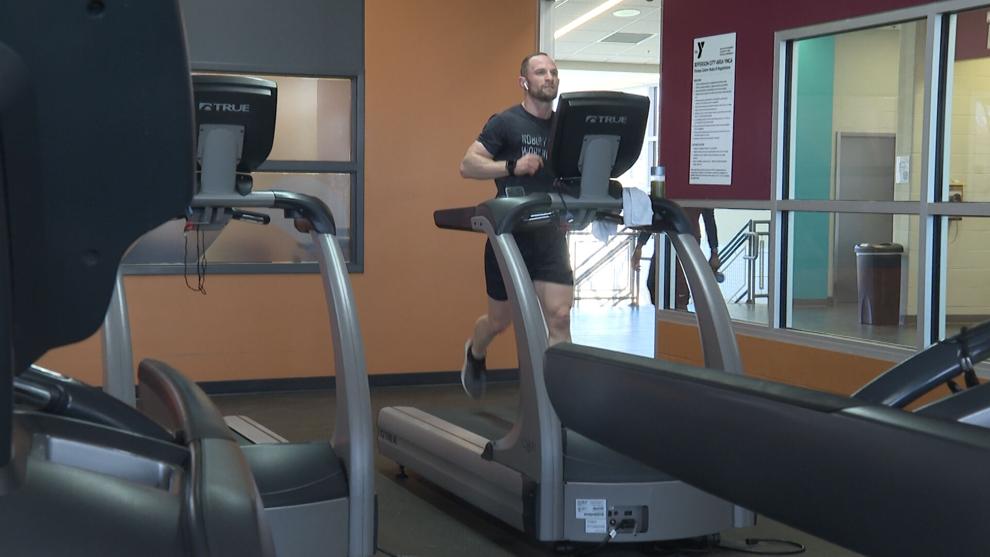 "When I'm feeling like not working out," Lamb said. "I think Matt's probably got 15 miles in, which makes me want to push harder." 
Chinn also brought inspiration to his workplace, Madison's Cafe. While some days, Chinn said he worked 12-hour shifts on top of running 20 miles, he did it with a smile. 
Rob Agee, the owner of Madison's Cafe, said Chinn continues to step up at work, even during the challenge. 
"He's the same Matt, but he's a little bit more tired I think sometimes," Agee said. "His commitment to it is obviously commendable — that's a long time." 
Agee saw Chinn's own transformation to where he is today. Chinn is just months away from two years of sobriety, and he also is months away from his two-year anniversary of working at Madison's Cafe.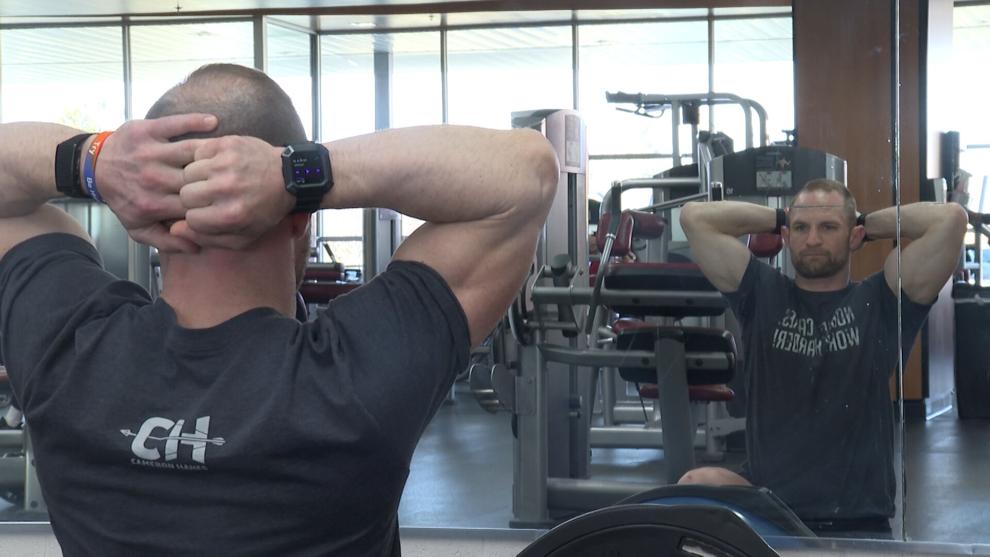 "I had to leave," Chinn said. "I had to get some help. I had to take care of me. As much as I was worried about having a job when I got back, I had to take care of me first." 
Agee said Chinn deserved a second-chance. 
"He took the initiative on his own to seek treatment," Agee said. "You have to respect that and I held his position for him. I don't regret it. He's a good kid."
Chinn said his own struggle with mental health pushed him to follow the challenge through to completion. He said the challenge was harder mentally than physically. 
"I'm like well, you knew this going in that it was going to be hard. And it's been just every bit that," Chinn said. 
Chinn said he hopes the challenge gets people walking and talking. 
"I want people to be able to talk about it if they have a problem," Chinn said. "There's this stigma that you don't want to talk about it because you don't want people to think you're off or different or weird."
Chinn said finishing this challenge was just the start. He plans to run 4 miles a day every four hours for 48 hours beginning on March 4 for mental health awareness. 
To support Jared through Chinn's challenges, you can donate on the GoFundMe page.