COLUMBIA - Living through a pandemic has left a dent this past year, but there's a fun and exciting way to relieve the built up anger and stress.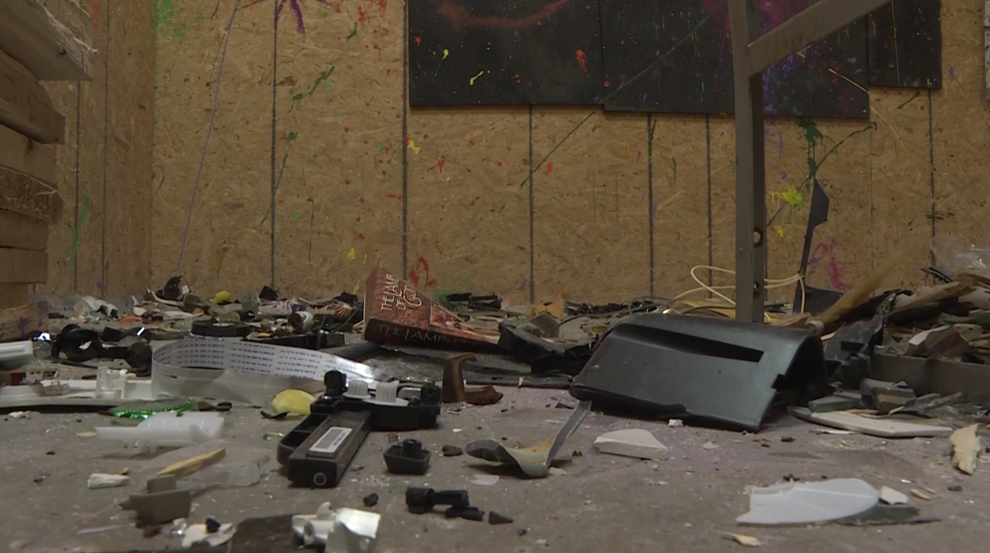 One local Columbia rage room allows people to blow off some steam and let out all of the emotions.
Columbia Smash Rage Room co-owner Chase Wyckwood said the rage room, inside CoMo Axe Attack, is the perfect method to let out any anger, grief or stress. Wyckwood said it opened at the beginning of the pandemic.
"There's an array of items you can throw in here," Wyckwood said. "We have some VHS tapes, dishes, remotes."
Wyckwood said there's plenty of items to break, small and large.
"We also have mirrors, TVs, computer monitors and printers," Wyckwood said.
If that's not enough, you are allowed to bring your own items to break inside the rage room.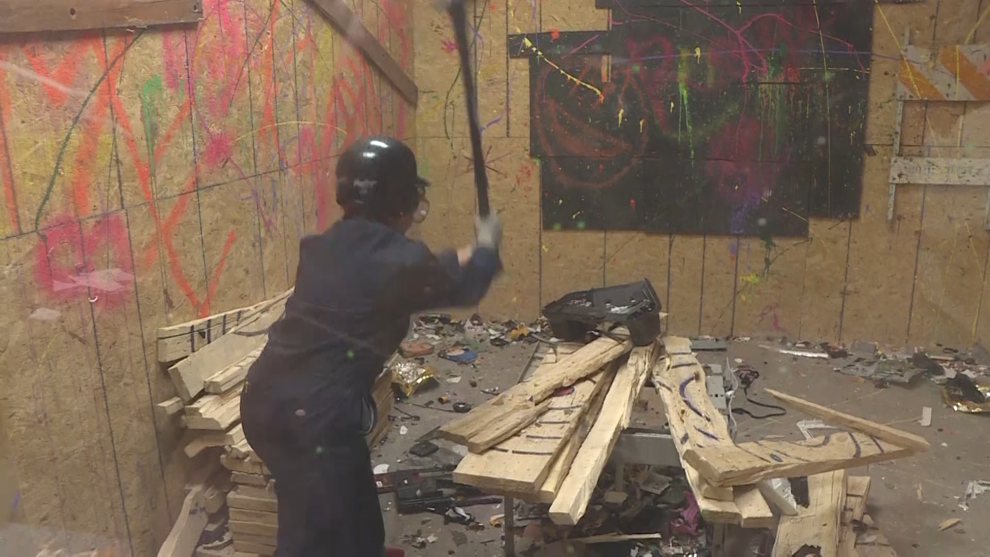 Before going inside the room, you put on a safety suit, goggles, gloves and a hard hat. From there, you pick anywhere from a golf club to a sledgehammer to break various items.
Rage room participant Dusti Shay took part in the smashing thriller, letting go of all her emotion she had built up over the past year. She said balancing her children's education while trying to maintain her own wasn't an easy task.
"There was the stress of trying to do school, trying to do school with them (Shay's children)," Shay said. "Sometimes they were in person, sometimes they were virtual. Some of my stuff was virtual, but some of my labs weren't on campus."
While Shay said the schooling was a big part in her emotion, there was more behind the rage.
"Both my husband and mother passed away last year," Shay said. "Taking the stress of that situation with the end of the school year, it was just yes, I am finally done."
Wyckwood said the loss of jobs, social interaction and friends and family has given local Missourians a reason to come in and break away.
"I remember one group came in and asked to set it up like a hospital waiting room because they had just lost two people in a row," Wyckwood said.
He said by the end of the experience, you end up sweaty or tearful, or both.
"You leave sore, but you leave having left something on the table," Shay said. "You leave something here that you wanted to."
Both Shay and Wyckwood said the experience is worth it.
Columbia Smash Rage Room is open Tuesday through Sunday and offers private parties.