COLUMBIA - A new study out of West Virginia University shows mistreatment in the workplace can lead to suicidal ideation for employees with mood disorders. 
Kayla Follmer, an Assistant Professor of Management at West Virginia University, conducted the study with her husband. Over the course of three months, they surveyed and tracked the work experiences of 279 people who were professionally diagnosed with depression or bipolar disorder.
Follmer found even the smallest types of mistreatment could have serious effects. 
"We were really looking at low-grade incivility type behaviors, where somebody simply doesn't say hi to you, or might not ask for your idea, or is sarcastic with you," Follmer said. "These are behaviors that we commit, sometimes on a daily basis, but might not realize the negative effect that it has on individuals."
She said a lot of the time, these low-grade actions are not intentional, but can be detrimental for employees with depression and bipolar disorder.
"People that experienced these low-grade forms of mistreatment showed higher levels of suicidal ideation or suicidal thoughts," Follmer said.  
However, the impact is bigger than just mental health. The study shows how these types of interactions negatively affected engagement and productivity in the workplace. 
"Not only does it increase suicidal thoughts, but it also impacts employees' engagement in the workplace," Follmer said. "So they're decreasing their mental well being, and they're having worse workplace outcomes."
Veterans United Home Loans, the largest private employer in Columbia, has implemented programs and wellness teams to promote a healthy workplace.
Meggie Hess works as VU's Associate Director of People Services.
"We want to give our employees a place to flourish, a place that they can be themselves that they can learn and grow," Hess said. 
From an Instagram page promoting mental wellness, to meditation breaks and small groups discussing mental health topics, the wellness team at VU has programs to fit all its employees.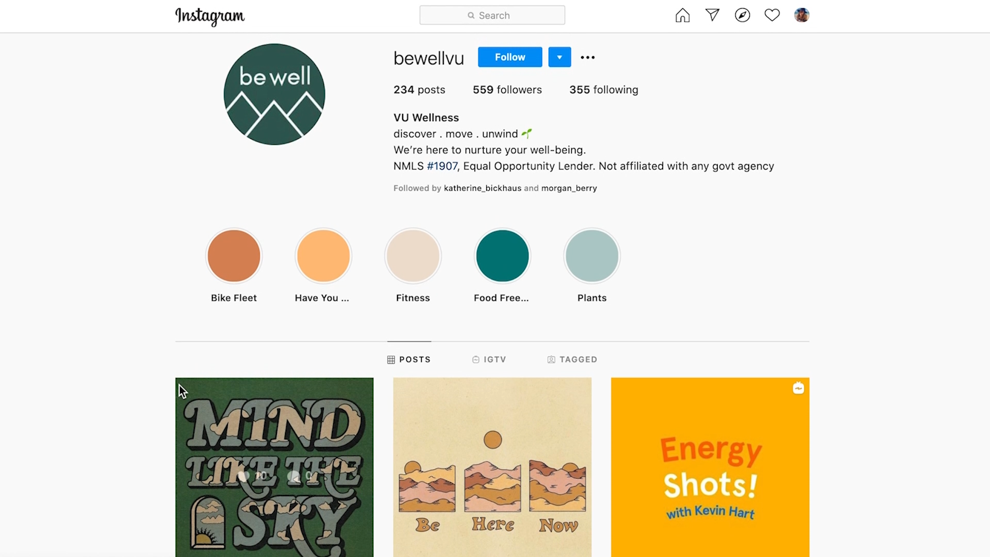 "We all have things, and so we want to build a place where people can get help. And those things are better-taken care of, I think, when you can do it with the people around you. You can be connected. You can have friends at work. You can have fun at work," Hess said. "...it just is so much better when you can do it with the people around you."
Follmer said it is important for workplaces to build and maintain inclusive and cooperative climates for its employees. 
"It's serious, and we need to pay attention," Follmer said. "It really is in our best interest to build inclusive organizations that have nice cultures and to provide maybe more specific policies or guidelines about how we should treat people."
She said she hopes people reevaluate their behaviors on a daily basis and recognize the impact their behaviors can have on others. 
"Whenever we see somebody that's struggling, if they are indicating any of these types of thoughts, now is our time to intervene, because we might not get a chance later on," Follmer said. 
If you're experiencing a suicidal crisis, you can call the National Suicide Prevention Lifeline at 800-273-8255 or text the Crisis Text Line by texting HOME to 741741 to get help.