COLUMBIA - In less than three weeks, Marching Mizzou will spend Thanksgiving Day marching the streets of New York City. The band learned during the pandemic it would represent the University of Missouri as one of just 12 bands chosen to perform in the Macy's Thanksgiving Day Parade.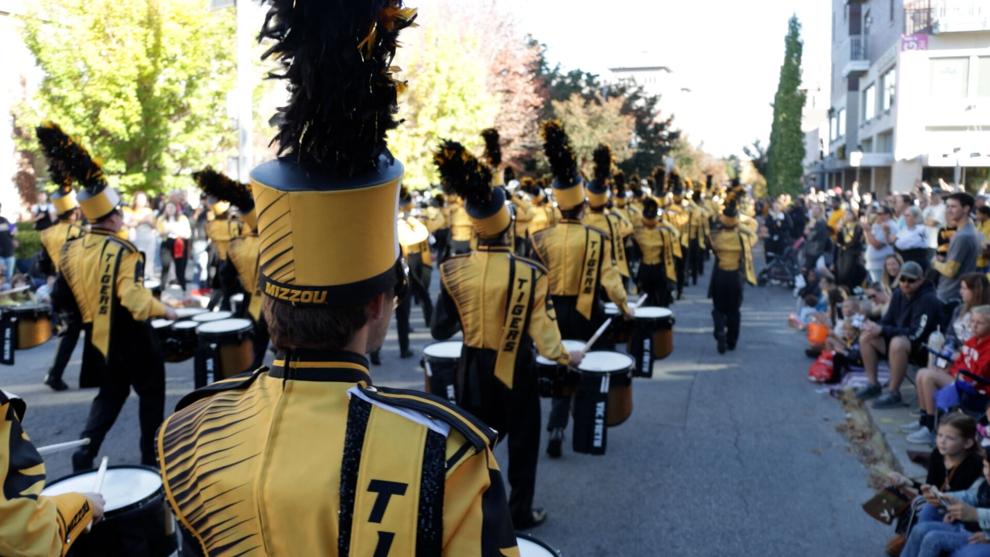 "Definitely a bucket list item for our students and an item that again is a coveted invitation," Marching Mizzou director Amy Knopps said.
Students said when they learned the news over a Zoom call, they were shocked.
"All of a sudden there's this new guy on the screen and he was like, 'Marching Mizzou, you're being invited to Macy's,' and I was like, 'Wait, Macy's, like the parade?'" Annabel Carter said who plays clarinet in the band.
"My brain, it's like the nuclear explosion, like it was just pure excitement and joy," Josie Woodward said one of Mizzou's Golden Girls.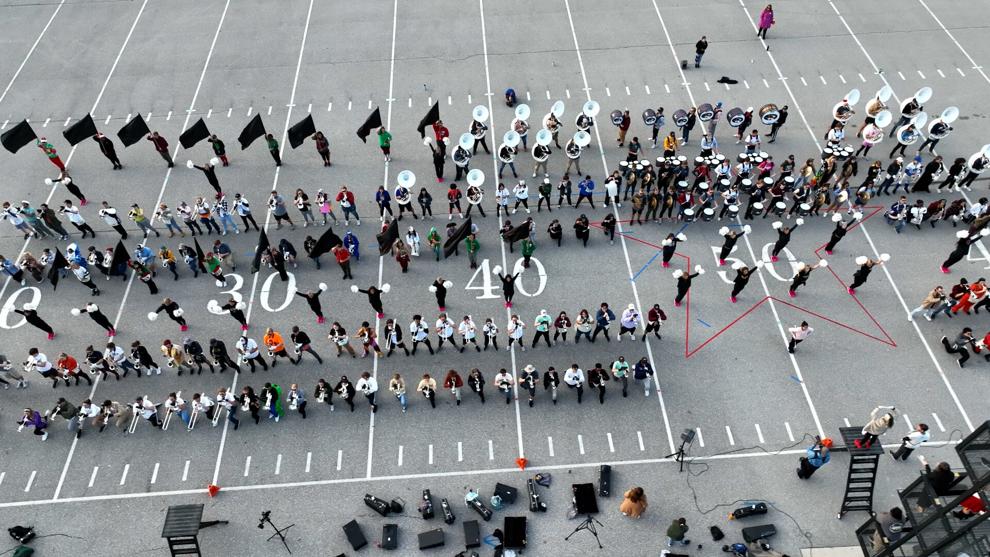 For trombone player, Patric Kane, it's a dream come true to play in the parade.
"I was screaming. I was ecstatic. I was so excited like the words can't really describe it," he said. "I've been putting in the work for five years here and just to see it pay off and be allowed in this parade is so amazing."
The work hasn't stopped since the announcement, instead, it's only ramped up as the 350-member band learns a special routine just for the parade.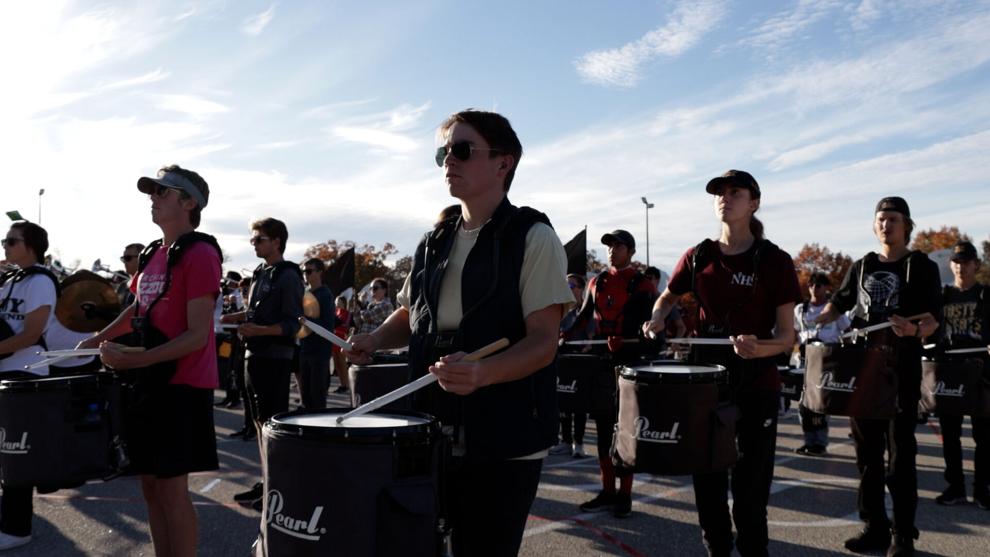 "Make sure you have athletic shoes," Knopps announced to band members over the loud speaker as the band prepped for practice.
"Many don't realize that this is actually an academic class within our school of music," she said. "So, our students will rehearse from seven to eight hours every week."
KOMU 8 News got a behind the scenes look at one of the band's practices. They kept things light at this practice with a little Halloween fun.
The Golden Girls dressed up like black cats, there were Christmas elves, and even some Mizzou landmarks.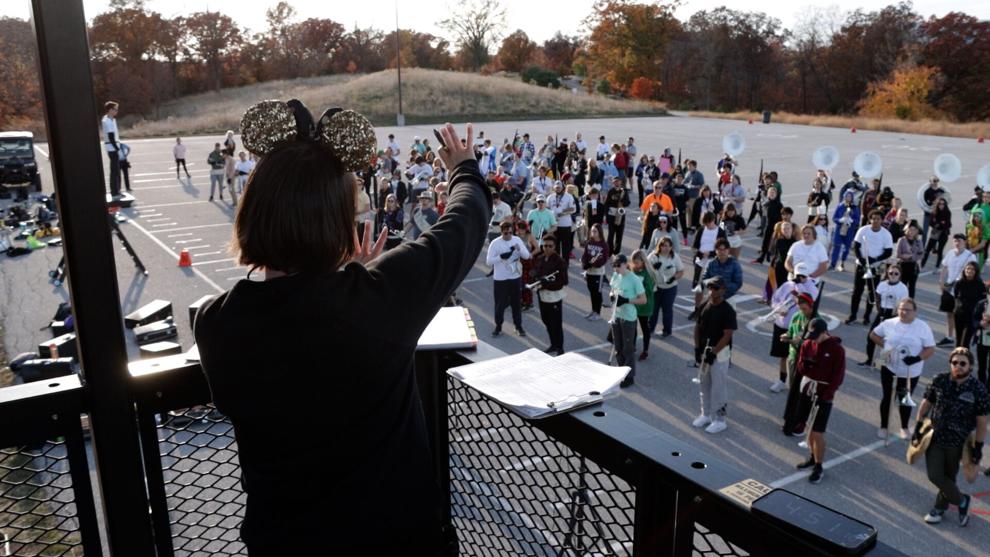 "So, I'm Jesse Hall and then we have six columns out there scattered throughout the band," Carter said.
Despite the costumes, it's still serious business. Knopps and other band leaders climbed a tall tower at the practice lot to give directions to band members as they rehearse.
"Let's start again, measure 58," Knopps said over her mic'd headset.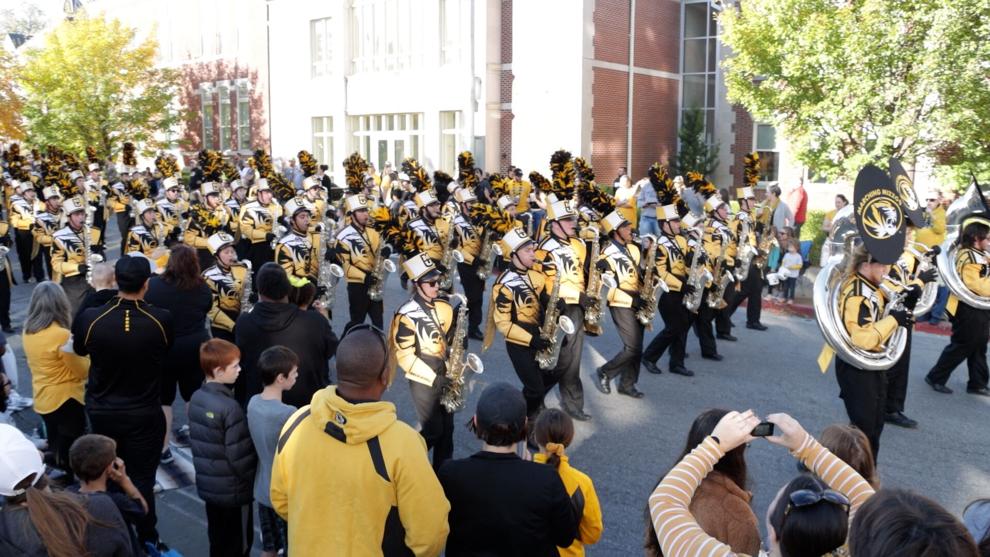 The band got some parade practice when it marched in MU's homecoming parade in October. The parade lasted 1.5 miles, but the length of the Macy's Thanksgiving Day Parade is almost double that at 2.5 miles.
It would be like walking from Columbia's public library all the way down Broadway until you reach the overpass at Highway 63. 
"We gotta keep practicing for the extra mile. We've been working out every day trying to prepare," Carter said.
The band marched the homecoming parade in about 47 minutes and will have to walk the Macy's parade in 50 minutes despite the extra mile.
"So, we'll be booking it and sharing as much Mizzou love as possible," Woodward said.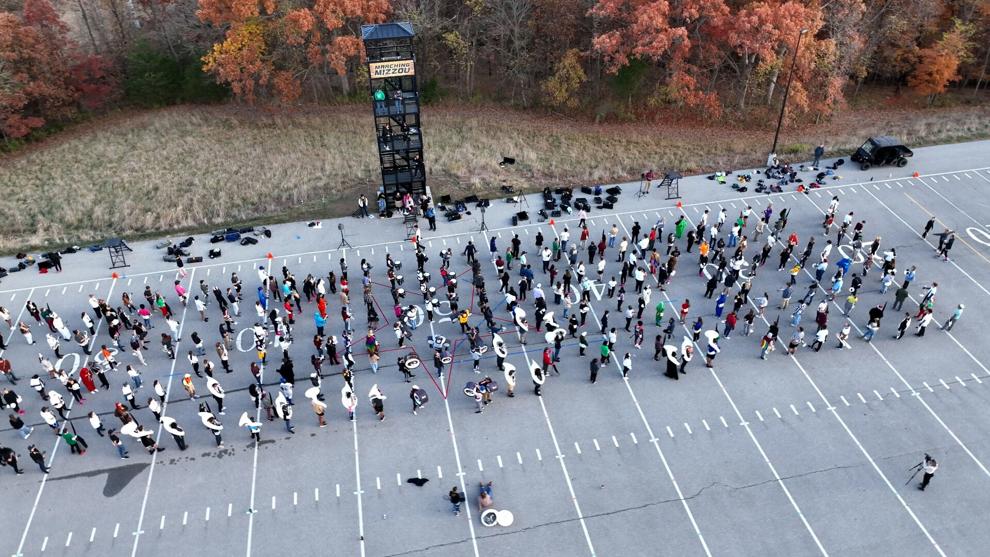 The Thanksgiving performance also includes some Mizzou love for Mizzou alumna Sheryl Crow.
"Our performance feature is 'All I Want to Do,' by Sheryl Crow," Knopps said. "She's been in the industry over four decades and is a treasured alumna of our university."
The band will also play MU's fight song and the Missouri Waltz as they bring Mizzou's traditions to a parade built on decades of tradition itself. This year marks the 96th Macy's Thanksgiving Day Parade.
"I've always watched on TV with my family, but now being a part of it, we've gotten more insight of all the pieces," Woodward said. "Marching in the parade means the pinnacle of our hard work."
So, turn up those TVs on KOMU 8 News Thanksgiving morning and you'll hear those Tigers as they march through Manhattan and bring some MIZ to NYC. 
"We love to share our joy for music and the Macy's Thanksgiving Day Parade is the biggest stage that we could do that on. So, getting that opportunity is beyond words," Woodward said.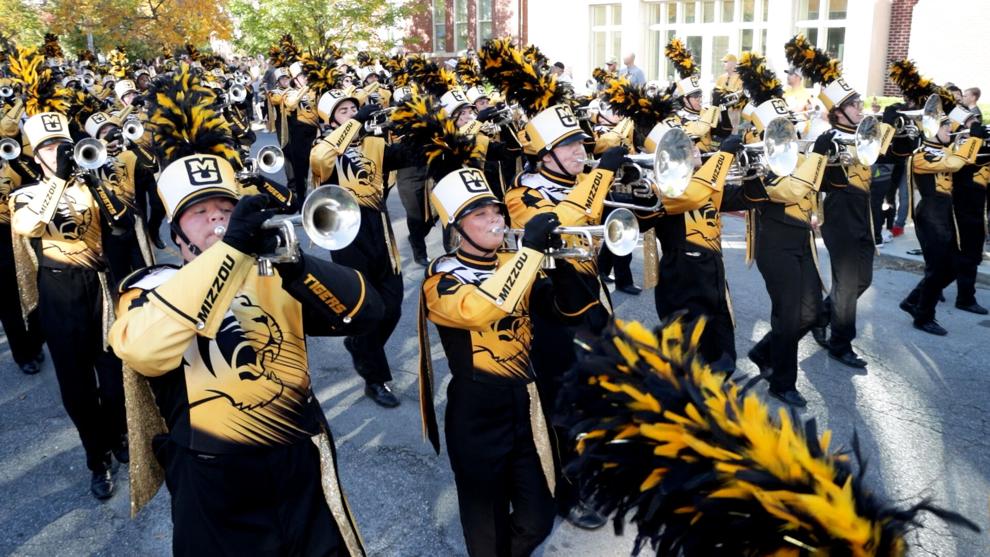 "It is such a high honor that, you know, we're so excited to represent the state of Missouri on that platform," Carter said.
The Macy's Day Parade begins at 9 a.m. and runs through noon on Thanksgiving morning on KOMU 8 News. 
If you want to support the band's trip to NYC, click here. The band has raised over $165,000 so far. Fundraising efforts are ongoing and MU will match up to $60,000 of donations. Macy's also gave the school $10,000 toward the fund.