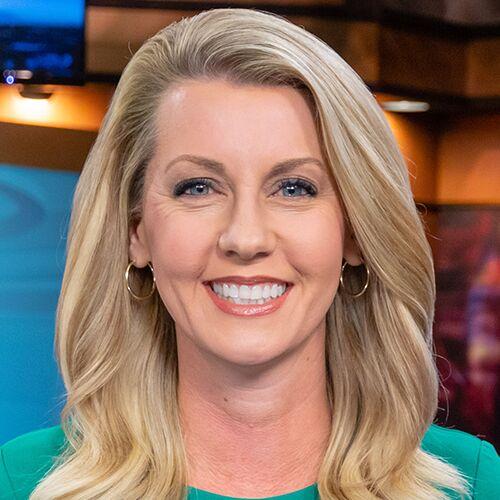 I'm a Missouri girl. I was born and raised in Northeast Missouri, graduated from Mizzou and moved back to Columbia to work at KOMU 8.
I grew up in a small town as the daughter of a police chief and a school librarian. I never want to live too far from my parents, and I really appreciate growing up in a rural community.
I started at KOMU-TV in 2005 anchoring the evening and late news with Jim Riek. I moved to an ultra-early alarm in 2014 when Meg Judy convinced me KOMU 8 News Today was the right move with growing kids and a family. 
My husband and I have known each other since junior high. We have a son, Quin, a daughter, Avery and two dogs named Wes and Rodger. 
If I'm not at work, then I'm probably picking up or delivering my kids to one of their many activities. Being a working mom of two teenagers doesn't allow for much "me" time, but when it happens, I usually spend it rummaging clearance racks, cooking or renovating a room.