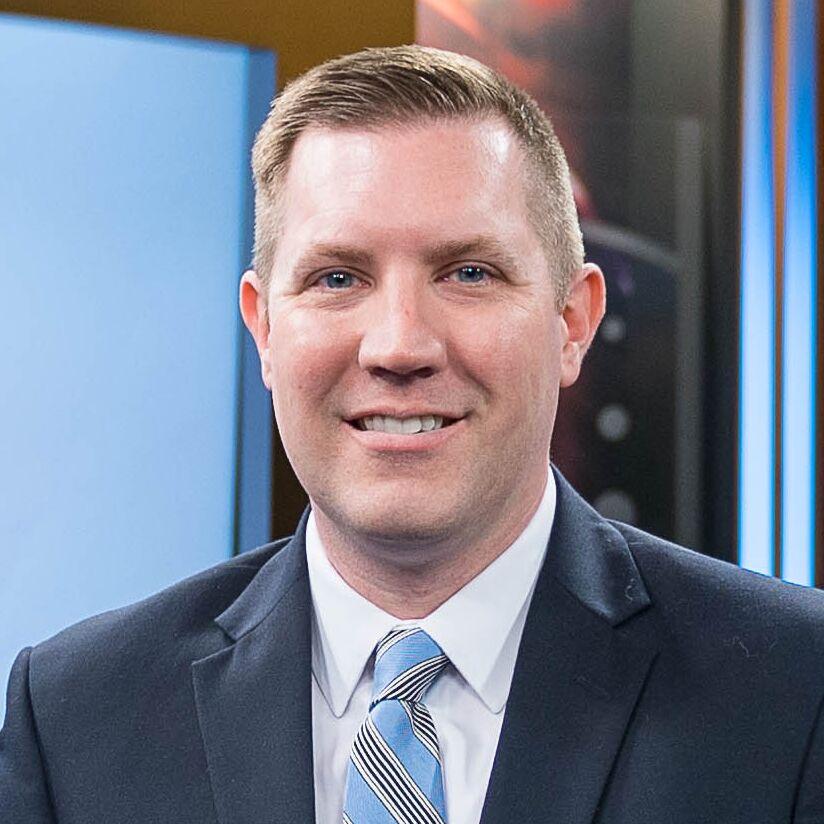 I love my family, sports and telling stories.  So, to be the Sports Director at KOMU 8 in my hometown and the place my wife and I have chosen to raise our family is a dream come true.
I was born at Boone Hospital, graduated from Hickman High School and got my degree and start in TV at the University of Missouri.  You could say my life has Mid-Mo written all over it!  I grew up a huge fan of the Missouri Tigers, St. Louis Cardinals and St. Louis Blues but I've followed all of the sports teams in the Show Me State my entire life.
After three years as a KOMU Sports Reporter and Feature Reporter for "This Week in Mizzou Football" and "Mizzou Basketball with Quin Snyder", my broadcasting career took me away from Columbia in 2004 when I moved to KGUN-TV in Tucson, AZ.  After two years in the desert I moved back to the Midwest and KAKE-TV in Wichita, KS, where I met my wife Nicole.  We married in 2010 shortly after moving to Buffalo, NY where I was a Sports Anchor at Your News Now Buffalo.
In 2011 we came home, moving to Columbia so I could help launch the Mizzou Network with Mizzou Athletics.  Over 9 years I reported on Mizzou sports on various platforms, telling countless stories of athletes and covering some of the biggest moments in Tiger history.  In 2014 I began doing play by play for SEC Network Plus and I've called more than 250 games in 7 different sports.  I also hosted "This Week in Mizzou Football" and "This Week in Mizzou Basketball" on KOMU and Fox Sports Midwest from 2014 to 2018.
The sports calendar is our family calendar.  My wife and daughter love sports as much as I do and chances are, you'll see us together at a game somewhere (basketball for Nicole, hockey for our daughter Lyla!).  We have two very loud Shetland sheepdogs named Maggie and Emma who also make life interesting.  When you see me around town, I'll probably be the guy in the hockey jersey from my large collection that my wife will only say is, "ridiculous, but probably harmless".