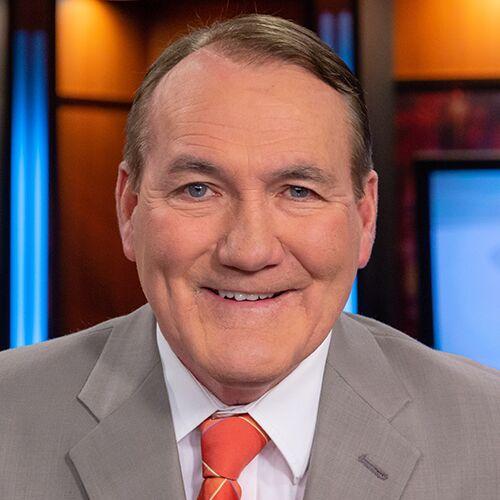 Contrary to what you hear from my colleagues, my real job in life is anchoring the 5, 6 and 10 o'clock news at KOMU 8. Yes, I do play golf -- a lot of golf -- but I have no plans of quitting my daytime job! Or is it my nighttime job? If I tried to make a living playing golf, I would go bankrupt!
I started this broadcasting career in Jefferson City with a radio job as a senior in high school. Working my way through college, I eventually shifted from radio to television. My radio stops also included stations in Fulton and Joplin.
As many viewers remember, I was a sportscaster for many years before switching to news. Those stops included television stations right here in Mid-Missouri.
Then there was the 1990 trip to South Padre Island, Texas! A week-long vacation suddenly became a seven-and-a-half-year career move from sports to news. That was followed by the call from KOMU 8.
I've been anchoring at KOMU 8 since July of 1997. What a great place to live and work -- and play golf!
It's no wonder I married Linda Nicklaus, Jack's first cousin. Linda and I have three kids, the J team: Jason, Jamie and Joey.
I hope you enjoy watching KOMU 8 News as much as I enjoy bringing it to Mid-Missouri viewers. My motto: Never take the serious stories too lightly, and never take the light stories too seriously!
Thanks for checking out the KOMU 8 website. All biographies end with the anchor's favorite hobbies. Did I mention golf?