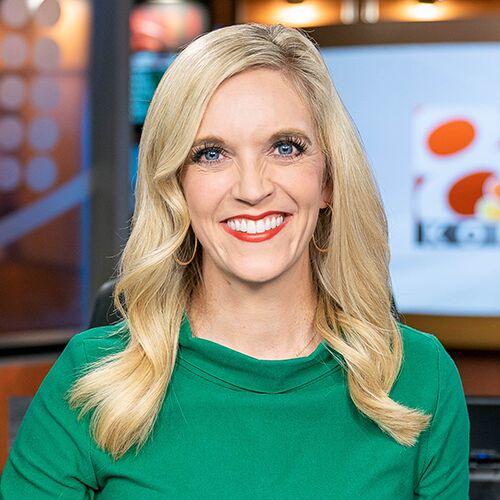 Emmy Award winner Megan Judy has been the morning anchor with KOMU 8 News Today since December 2004.
Originally from St. Louis, I went to high school at St. Joseph's Academy and graduated from the University of Missouri with my Bachelor of Journalism.
I love working the morning show because I start my day so informed. I feel strongly about making sure our viewers start theirs the same way -- prepared for the day ahead. If you get a side of sass in the morning, my job is complete!
Aside from working the morning show, I teach for the Missouri School of Journalism. If I didn't become a journalist, I wanted to become a teacher so this is the perfect combination for me. I'm also grateful my job offers me a multitude of ways to support charities in the area.
I run KOMU 8 Cares' mental health initiative, A Brighter Tomorrow. We understand how difficult it can be to discuss mental health so we want to be a productive part of the conversation. We want to help lessen the stigma of a topic that affects every single one of us in some way. If you have story ideas for me, I would love to hear from you.
When my work day wraps, I flip into mom mode. My husband, Cliff, and I are happily busy with our kids, Cooper, Clara, Declan and our pup, Ernie. Our house is full of love and full of loud and is set to the soundtrack of the Royals and Cardinals!
I have been very blessed in my life with wonderful people and experiences. I count being a part of the KOMU 8 News Today team one of those blessings. I truly believe to whom much is given, much is expected. I hope I can live up to all the gifts bestowed upon me.
I would love to hear from you. Please email me with any story ideas, good book recommendations or just to chat... because, if you watch the morning show, you know it is my favorite thing to do!