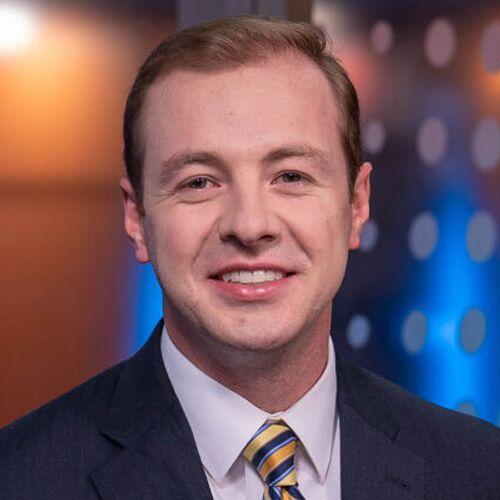 I am the morning meteorologist at KOMU, forecasting the weather for central Missouri every weekday morning from 4:30 to 7:00am.
I grew up scared of lightning and would usually hide under a blanket when storms rolled in, but was always fascinated by storms. Ask anyone in my family and they will say I wouldn't stop talking about the weather as a kid. Eventually, I outgrew my fears and began chasing storms, seeing the 2011 Good Friday Tornado in St Louis. You can often find me in Storm Patrol during severe weather.
I earned my degree in Atmospheric Science from the University of Missouri and got my start in broadcast meteorology at KOMU while in college.
Growing up in St. Louis, my childhood was filled with sports, mainly Cardinals baseball. My dad took me to many games. We often would take trips to Columbia to visit family, or to the Lake of the Ozarks during these hot, summer weekends.
Although it gets humid, Missouri weather really is the best! We get majestic storm clouds, impressive snowfalls, vibrant fall colors and beautiful spring blooms. Don't forget those fire-red sunrise and sunsets.
Between the many family restaurants, scenic trails, music venues, Mizzou football tailgates and Lake of the Ozarks, I really enjoy all that central Missouri has to offer!
Random facts about me? I've been to five countries in less than a day! I enjoy cooking and gardening. I've thrown a no-hitter. I'm an improving golfer. BBQ and Pizza aficionado.