Hallsville School District to have in-person, online summer school
Posted on 22 May 2020 at 3:22pm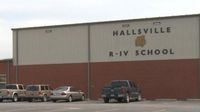 HALLSVILLE - Hallsville School District announced Friday they are planning to have on campus and online summer school, according to a press release.
The release said students entering grades K-8 will have on campus summer school in July and high school students will have online school.
The district's website said due to staffing and state and local health guidance, it is possible that not all students who register for K-8 summer school will be able to attend summer school. The website also said priority for registration will be given to students who qualify for extended school year services and students needing remediation,
Registration for the high school summer school is on a first-come, first-serve basis and forms must be completed separately for each student enrolling.
The release also said the district still wants to host an in-person, traditional graduation ceremony for seniors. The rescheduled date is Friday, June 26 at the Hallsville High School football field, weather and health guidelines permitting.
Most Popular Recent Stories