Attorney General warns Medicaid recipients of facilities taking stimulus checks
Posted on 22 May 2020 at 4:11pm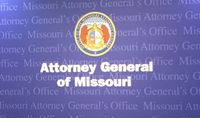 COLUMBIA - Missouri Attorney General Eric Schmitt is warning people who receive Medicaid to not let nursing homes or assisted living centers take their economic impact stimulus check, according to a press release.
The attorney general's office said there are reports that some Medicaid recipients were required to sign over their checks to the facility they live in, because the facilities claim the checks count as resources under the rules of federal benefit programs. This rule states that resources must be used to pay for services at the facilities.
The release also said the Federal Trade Commission recently released a warning along the same lines, saying Medicaid recipients need to be wary of where their checks are being deposited.
Most Popular Recent Stories