Lawsuit filed against Business Loop 70 CID dismissed
Posted on 9 March 2016 at 1:11pm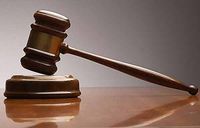 COLUMBIA - A lawsuit filed against the Business Loop 70 Community Improvement District has been dismissed.
The lawsuit, which was filed by Jennifer Henderson, claimed the CID violated state election laws during its vote of a half-cent sales tax increase.
The increase, aimed specifically at Business Loop 70, passed by one vote in December.
Carrie Gartner, the executive director of the Business Loop 70 CID, said in an email that the "election was conducted lawfully."
"We are pleased that both the election process and the outcome have been upheld. Now it's time for us to get to work on improving an area of Columbia that's been neglected for decades," Gartner said.
Business Loop CID Chairman Tom May said in December the new sales tax will raise about $200,000 for the area.
Most Popular Recent Stories