Cardinals send Leake to Mariners
Posted on 30 August 2017 at 10:10pm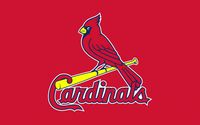 MILWAUKEE - The St. Louis Cardinals traded starting pitcher Mike Leake, cash considerations and $750,000 of international signing-cap space to the Seattle Mariners in exchange for minor league infielder Rayder Ascanio.
Leake got off to an impressive start in 2017, going 5-2 to begin the campaign, but has struggled mightily since. His 2017 season with the Cardinals will end with a 7-12 record and a 4.21 earned-run average after losing 10 of his last 12 decisions. Leake leaves St. Louis with an overall record of 16-24 and a 4.46 ERA.
Leake is still owed $55 million from the five-year, $80 million contract he signed as a free agent prior to the 2016 season. According to Ken Rosenthal of The Athletic, the Cardinals will pay Leake around $17 million. Leake also had to waive the no-trade clause in his contract.
President of Baseball Operations John Mozeliak said in a conference call that the deal likely came as "a surprise move".
"But as we were looking at where we wanted our organization to go, we have two realities," Mozeliak said. "One is that we have a lot of young pitching coming and we felt like for us to start our offseason now made more sense than trying to wait. We felt the importance to start this younger track of pitching moving forward, beginning today."
Cardinals' No. 3 overall prospect Jack Flaherty will start in place of Leake on Friday against the San Francisco Giants at AT&T Park, making his major league debut on the road. In 25 games with the Class AAA Memphis Redbirds, Flaherty owns a 14-4 record with a 2.18 ERA. Flaherty, the ace of the Memphis staff, will look to scratch the surface on what many anticipate will be a successful major league career.
Most Popular Recent Stories