Blues' power play wakes up in 5-2 win over Flames
Posted on 25 October 2017 at 11:43pm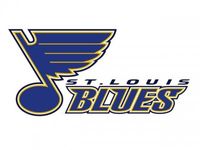 ST. LOUIS (AP) — Jaden Schwartz and Alex Pietrangelo scored second-period power-play goals and Jake Allen made 23 saves to help the St. Louis Blues beat the Calgary Flames 5-2 on Wednesday night.
St. Louis has won three of its last four, losing only to red-hot Las Vegas in overtime.
Calgary had won its first four road games this season. Mikael Backlund scored twice for the Flames.
Schwartz and Pietrangelo scored in a span of 2:46 to break a 1-1 tie. The Blues had come up empty on their previous 18 power-play chances.
Alexander Steen added a goal and three assists for the Blues. It was his first points of the season after missing the first six games with a broken thumb.
Paul Stastny scored with 3:32 left to push the lead to 4-2. Joel Edmundson added an empty-net goal with 43.9 seconds left.
Schwartz, who has a five-game point streak, converted off a pass from Vladimir Tarasenko to give the Blues the lead for good, 2-1. Tarasenko's initial shot hit the post, but the rebound bounced right back to him. He found Schwartz open at the side of the net.
Calgary goalie Eddie Lack made 24 saves in his first start of the season. He came into the game with a 6-0 career mark against the Blues.
Matthew Tkachuk added two assists for the Flames.
St. Louis (3-0) and Tampa Bay (5-0) are the only teams unbeaten at home this season.
Allen improved to 5-2-1.
Pietrangelo leads all NHL defensemen with 12 points.
NOTES: St. Louis D Carl Gunnarsson missed the game after his wife Josefin gave birth early on Wednesday. ... Calgary RW Jaromir Jagr missed his second successive game with a lower body injury.
UP NEXT
Flames: Calgary returns home to host Dallas on Thursday night. It is the first of seven straight home games.
Blues: Play at Carolina on Friday night.
Most Popular Recent Stories