Jefferson City police locate vehicles damaged by gunfire
Posted on 19 November 2017 at 11:34pm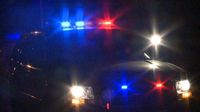 JEFFERSON CITY - Officers located shell casings and vehicles damaged by gunfire Sunday evening, Jefferson City police said in a news release.
Police responded to the 200 block of North Ventura Ave. around 8:05 p.m. to reports of numerous gunshots in the area.
Police said there were no reports of victims.
Most Popular Recent Stories