Columbia College receives three AMC weekly honors
Posted on 19 February 2018 at 6:21pm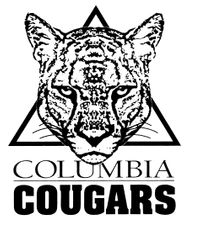 COLUMBIA - Three Columbia College athletes were recognized with American Midwest Conference Player of the Week titles on Monday.
Malik Holman was named as Men's Indoor Track and Field athlete of the week for the second time this season. Holman finished first in three events over the weekend, leading Columbia College to its second-straight Indoor Track and Field Championship. He tallied top times in the 1,000 meter run, the mile run and the 3,000 meter run. Holman was also named Indoor Most Outstanding Track Athlete of the Year.
Abby Stricker was also recognized as Indoor Field Athlete of the Week, for her second honor of the season. Stricker recorded first place finishes in the long jump and the triple jump. Not only is she athlete of the week, but she was recognized as the Indoor Most Outstanding Field Athlete of the Year in the AMC.
Additionally, Andrew Warner was named Baseball Player of the Week by the AMC. Warner was a key in the team's 3-1 record at the Joplin Invitational, going 7-12 (.583). The senior tallied two solo homeruns, five RBIs and a stolen base over the weekend.
Most Popular Recent Stories