Columbia Islamic Center moves forward with expansion project
Posted on 17 August 2018 at 3:37pm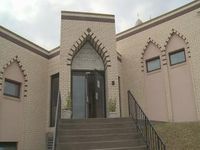 COLUMBIA (AP) — The Islamic Center of Central Missouri in Columbia is finally moving forward with an expansion project after nearly two decades of planning.
The Columbia Missourian reports that the Planning and Zoning Commission has approved building a two-story facility behind the center's mosque and school. The Columbia City Council will need to sign off on the expansion project in coming weeks.
The new building will contain classrooms, a gym, kitchen, storage space and bathrooms. The facility will support the Islamic Center's efforts to donate food for the homeless and help refugees with language barriers and job hunting.
Imam Misbahu Musbahu says the community has outgrown their space. He says the center sometimes has to split worshippers into two sections to fit everyone.
The center hopes to begin construction in November.
Most Popular Recent Stories