UPDATE: Fulton police interview suspect in McDonald's shots fired call
Posted on 22 September 2018 at 6:49pm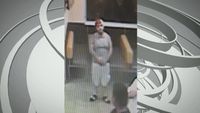 FULTON - The Fulton Police Department responded to shots fired at a McDonald's located at 303 S. Business 54 early Saturday morning.
The suspect hit 23-year-old Brady Smith, of Fulton, twice on the head with a gun after they got into a "physical altercation," according to a news release.
The suspect then fired a round into the McDonald's and left the scene, police said.
Police identified the suspect as 22-year-old William Schoening-Scoggins, of Fulton.
Smith was treated on scene for his injuries and there were no reports of injuries from the gunfire, the news release said.
The owner of the McDonald's released a statement Saturday evening.
"In our restaurants, nothing is more important to us than the safety and security of our guests and employees," said Fulton owner and operator Ryan Ruprecht. "We will work closely with authorities in their investigation."
Fulton police told KOMU 8 News they interviewed Schoening-Scoggins. Police ask anyone with information to contact them or Crime Stoppers.
Most Popular Recent Stories