Pedestrian struck and killed on Highway 63 near Moberly
Posted on 16 November 2018 at 5:49am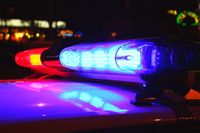 MOBERLY - A pedestrian was struck and killed Thursday night on Highway 63 just south of Moberly, according to crash reports.
The collision took place in the southbound lane at 5:45 p.m.
John Redelfs, 39, of Moberly, was pronounced dead at the scene about an hour after the crash took place.
The driver was identified as Erin Stapleton, 34, of Moberly. She was driving a 2006 Nissan Altima south on Highway 63 when her vehicle hit Redelfs.
Moberly police warned drivers via Twitter to drive cautiously and watch out for emergency personnel.
Most Popular Recent Stories