COLUMBIA - For 88 years, the Nora Stewart Early Learning Center (NSELC) has provided an equal opportunity for education to all children around Columbia.
It all started in 1933, when Amanda Estes founded the Negro Nursery School in an effort to address the education disparities for Black children.
In the 1940s, Estes inherited a house on Ash Street from her foster mother, Nora Stewart, where the nursery still operates today. The school had to close temporarily due to a lack of federal funding soon after.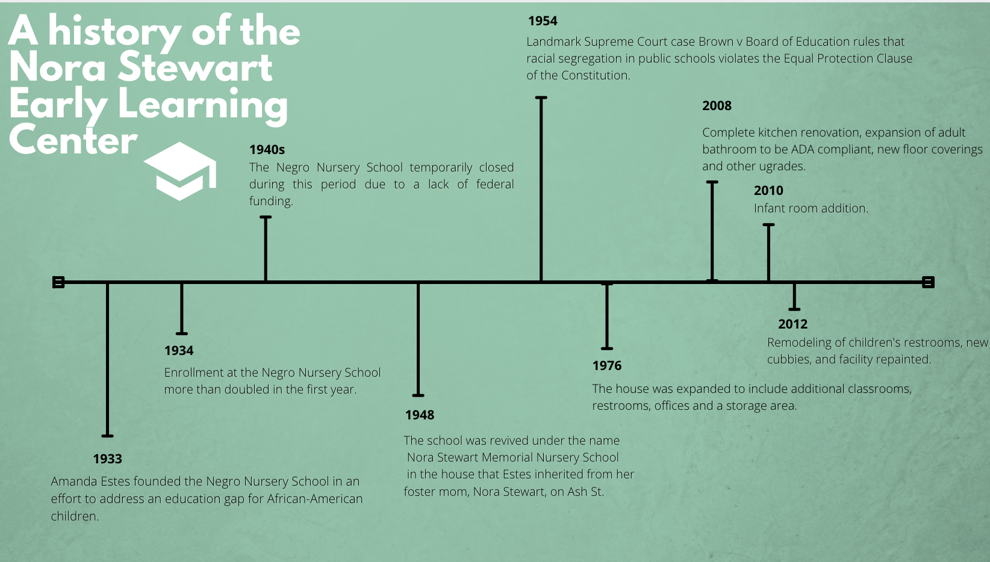 In 1948, the school was reopened under the name Nora Stewart Memorial Nursery School, and within the first year, enrollment doubled. Since then, the school has been open to all, with the mission of educating and preparing students for kindergarten and beyond.
"Being a center that was safe and welcoming and open to someone who looked like me was very important for the community," Carla London, Co-President on the Board of Directors at NSELC, said. "It was sort of a sense of calm, you felt very welcomed and loved - like you were just part of the family."
London and her mother are both alumni of the facility. She emphasized the importance of a parent feeling secure about where they leave their child for the day.
"My mom shared how her mother felt comfortable leaving her in a place where she knew she was welcomed and accepted - even back in the '40s," London said.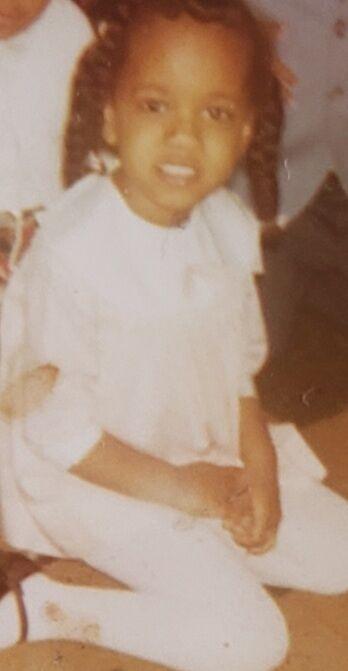 Long-time employee Jacqueline Ford, who has been with the NSELC for over 15 years, can attest that this level of comfortability has not changed today.
"They know it's full of love, the teachers here are just like dropping them off to mom and dad," Ford said. "We hold them, rock them, we give them lots of TLC."
The school is now run by its third-ever director, Cheryl Howard, who also is an alum of the school herself. Her predecessors, Amanda Estes and Mary Jane Davis, were her teachers when she was in attendance as a little girl. Her mother attended the school, making her a legacy. Howard also sent her own daughter through the nursery school, and a family tradition continued.
She said while many things have changed, "the love for the children is still here and that is what Nora Stewart is known for." She frequently refers to the learning center as a 'hidden jewel' but also compared it to a flower, "because when kids leave here, they blossom."
The school's motto is a homage to its rich cultural history, and its role in providing education to Columbia's youngest students: "A proud past. A dynamic future."
Ford believes the future is bright for the little ones who come and go from this daycare.
"We want these kids to be all they can be," Ford said.
"Every child that walks through the doors of Nora Stewart, we see in them the potential to go on and do great things," London said. "It really is incorporating the proud history where we came from and how we were able to succeed and survive, to where we keep moving forward to thrive for all of our kids."
Howard takes pride in the fact that NSELC has been a Black-owned business in the community for nearly 90 years. The building is located in the historic Sharp End, a business district that thrived in Columbia's Black community in the 1900s through the 1960s.
"Not many businesses survive, we have and we will continue to survive," she said. "We work a little harder to get our name out there and to continue on with business. And if we can survive and move forward, it is a proud feeling."