FULTON - Callaway County was identified as an "emerging hotspot" by the U.S. Department of Health and Human Services Thursday.
An emerging hotspot is defined as a community with a high likelihood to become a hotspot in the next one to seven days.
This comes as Fulton, the largest community in Callaway County, ends its 90-day mask mandate Monday.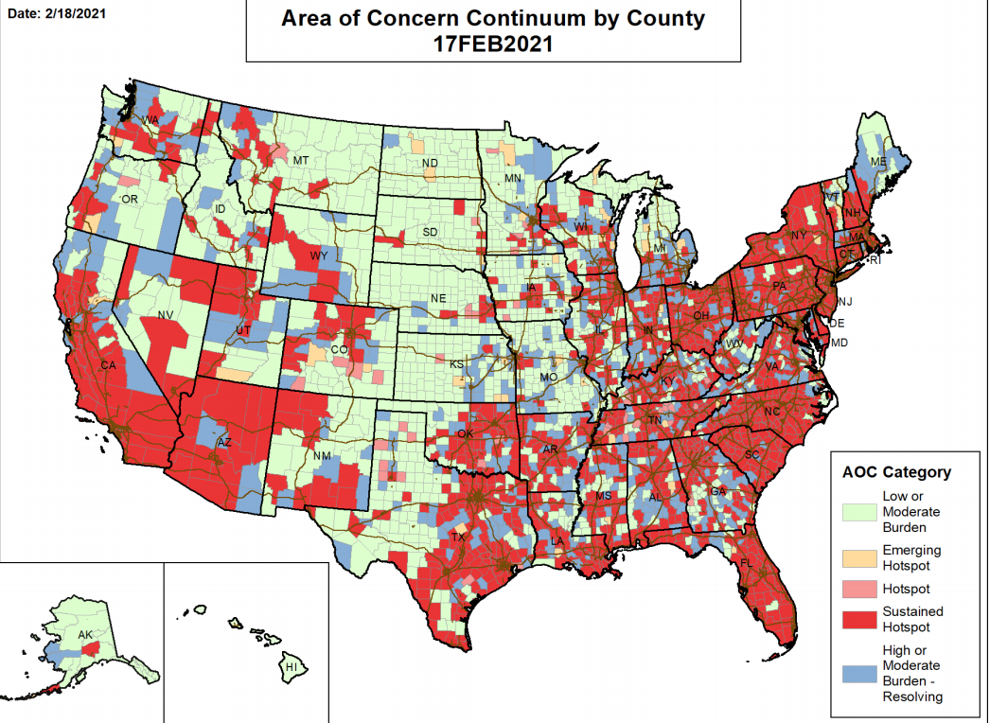 Fulton Mayor Lowe Cannell wasn't aware of the report before KOMU 8 contacted him, but said he's taking it in along with other data sources. 
"There's a lot of data out there and a lot of information that you can get..." Cannell said. "But for me, like any news, I kind of like to get several different sources if I can, to find out, a little bit more information."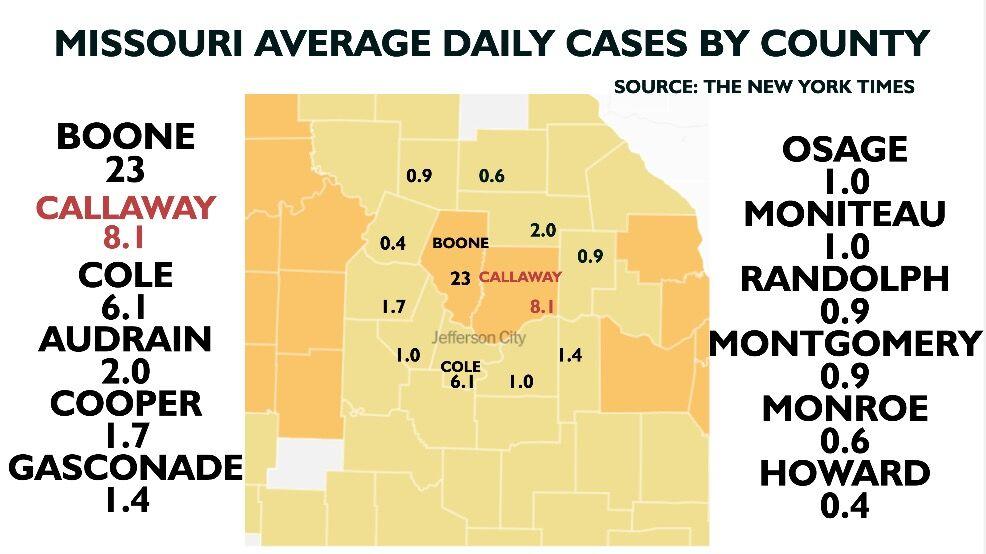 He said the numbers he is most concerned with are specific to Fulton. He said he receives daily updates via from the Callaway County Health Administrator, but doesn't make that information publicly available. 
"We [Fulton] have 27 positives as of Wednesday of this week... Thursday, February 11, we had 48 positives," Canell said. "So that's literally a week apart, and it's almost half, so that's a big deal."
In Fulton, residents had mixed opinions on the mask mandate ending. 
"We will continue to require masks inside of the store, and that's basically to keep our customers safe, keep ourselves safe," owner of Well Read Books Rebecca Morgan said. 
"I am happy that it's being lifted, it makes me feel like there's some progress being made," Fulton resident Sallie Humphrey said. 
Mayor Cannell said the City Council made the decision not to extend the 90-day mask mandate at the last City Council meeting based on an data from Callaway County.
"We are getting good, you know, pretty much daily updates on Fulton's numbers, so that's helpful for us to know what decisions to make for Fulton," Cannell said.
The mayor said despite the mask mandate ending, he will continue to wear a mask where social distancing isn't possible. 
"Our council members are there to represent us but also be an example - myself as well. I take that role very seriously," Cannell said.
He also said he feels that despite the data from DHHS he is optimistic cases will go down in the coming months. 
"We're feeling great that we're about to whip this thing..." Canell said. "There's light at the end of the tunnel, I feel like personally, within a few months we're going to be looking at this in the rearview mirror."
KOMU 8 reached out to the Callaway County Health Department three times but didn't hear back by the time of publication.