COLUMBIA - More than 46,000 people attended Mizzou's football home opener on Saturday in Columbia, making it the largest local event since the pandemic began. 
Memorial Stadium hasn't seen a crowd that big since the 2019 football season. Last year, Mizzou only allowed for around 11,000 fans at games.
The university did not require proof of vaccination to attend Saturday's game against Central Michigan. Mizzou Athletics asked non-vaccinated individuals to wear masks.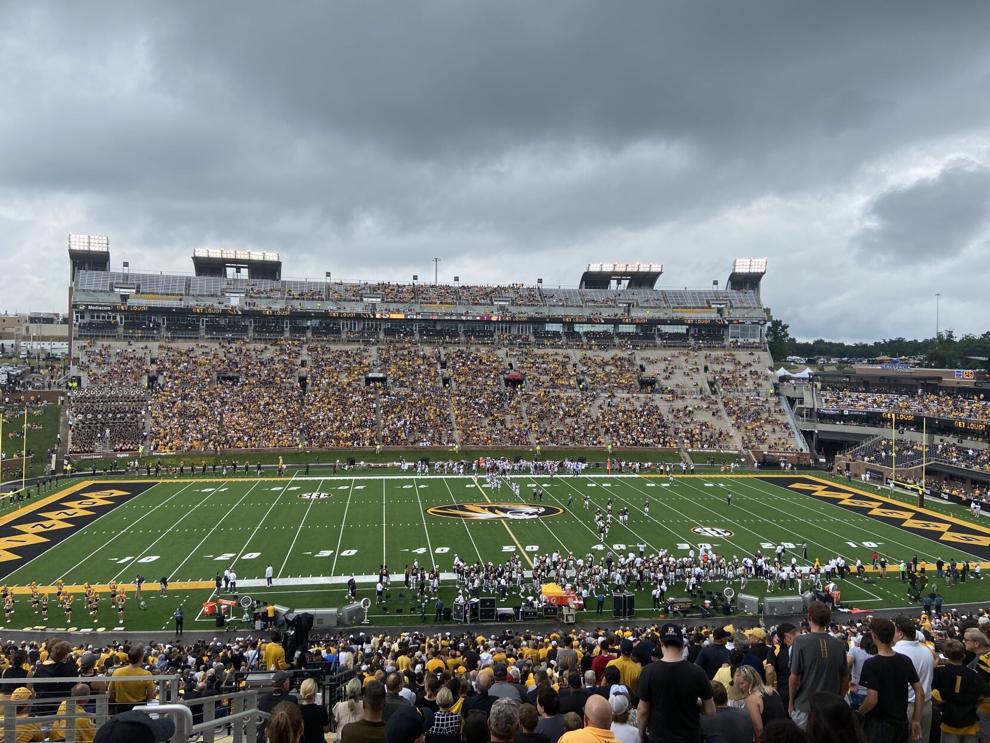 Local health officials reacted Sunday to the large gathering. They said it could be cause for concern, but are confident the vaccine will help slow the spread of the virus. Nearly 51% of the Boone County population is fully vaccinated, as of Sunday.
"I think anytime you see a large group like that, yes, there's going to be some concern. But that concern, is going to be lightened quite a bit by the fact that we have a vaccine now," Assistant Director of the Columbia/Boone County Health Department Scott Clardy said. 
Clardy said even if some transmission occurs among traveling fans, it shouldn't affect the Columbia community. 
"If there was some disease transmission there, it's possible but we wouldn't even know about it because they would get sick back where they're from," he said. 
At SEC Media days in July, Head Coach Eli Drinkwitz endorsed the vaccine, saying it was a way to watch out for your neighbor but also give the Tigers a competitive advantage.
"I don't believe it's a personal choice. It is a personal choice, but it has consequences, just like any action you have has consequences. I'm encouraging people to get the vaccine. Our staff is at about 95% ratio. Our team is really trending in the right direction," Drinkwitz said.
There are 603 active cases in Boone County with 118 people in the hospital. 38 of those hospitalized are in the ICU, according to the health department's dashboard.
Mizzou's next home game is Sept. 18 against Southeast Missouri State.