MID-MISSOURI - State vaccination numbers show females have received twice as many doses of the COVID-19 vaccine as have males.
According to Missouri's COVID-19 vaccine dashboard, females have received 343,384 doses of the vaccine. Males had received 171,845 doses, as of 7 p.m. Monday.
Those doses make up 8.3% of the estimated total number of females in Missouri. 4.6% of the estimated total number of males have received at least one dose.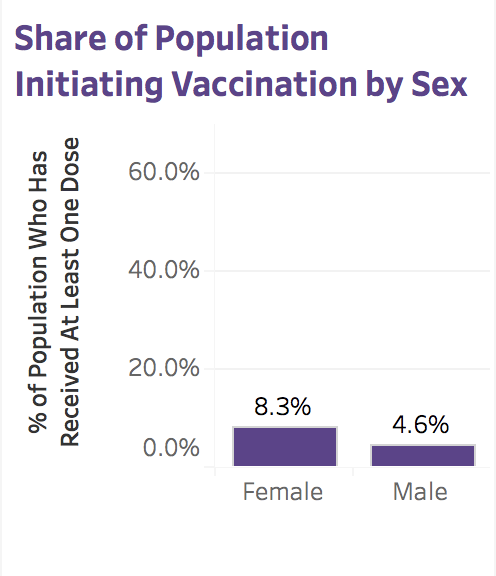 Recent research from the National Association of Broadcasters (NAB) and the Donald W. Reynolds Journalism Institute (RJI) shows Missouri men are less likely than men across the U.S. to want the shot. 
When it comes to those who want to receive the vaccine and those who do not, 40% of men across the U.S. said they definitely will receive the vaccine, compared to 24% of women. In Missouri, only 16% of men said they will definitely receive the vaccine, with 22% of women saying they would definitely as well.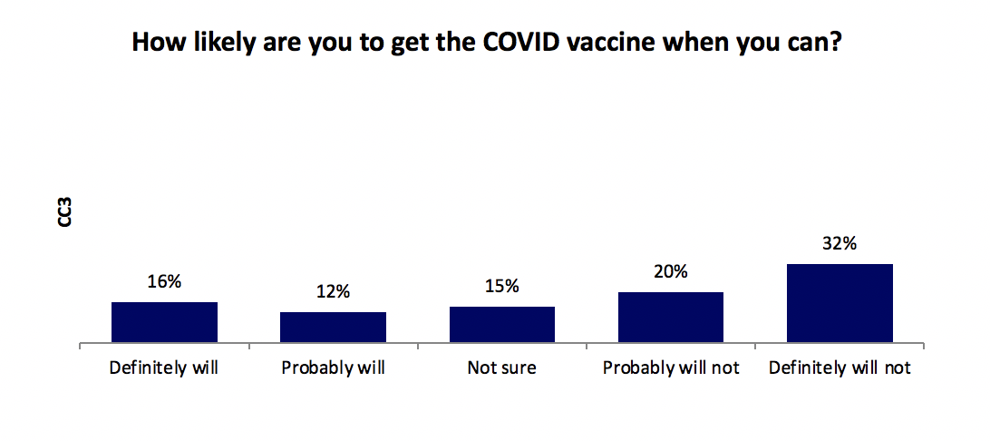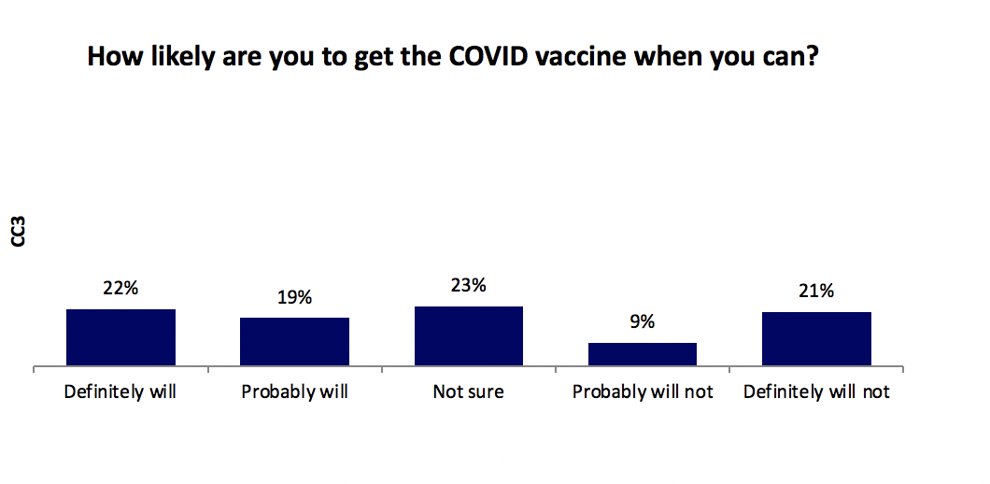 According to the study, in Missouri, 26% of men said they do not trust the approval process. 
According to Dr. Arpit Aggarwal, an MU Health Care Psychiatrist, one of the main reasons patients don't go to the doctor or receive vaccines is because of a lack of information. Whether it's about how safe or effective it is, Dr. Aggarwal said misinformation about the vaccine has created fear. 
As for what can be done about vaccine disparities, Dr. Aggarwal said giving out the correct information and making sure it gets to the right people is crucial.
Columbia-Boone County Health Department educators agreed.
"We want to provide accurate information and empower people to be able to make the choice to get vaccinated for themselves," Ashton Day said.