COLUMBIA − Effective Monday, MU Health Care's COVID-19 data dashboard will include the vaccination status of patients hospitalized with COVID-19.
MU Health Care's data team is now able to report whether a COVID patient is vaccinated or not, which will allow for more transparency around hospitalization trends, the health care company said.
"Our data show the majority of patients hospitalized due to COVID-19 are unvaccinated," Stevan Whitt, MD, MU Health Care's chief clinical officer, said. "It remains vitally important to get vaccinated, as vaccinations are the best way to protect against severe illness and death due to COVID-19."
The dashboard, which is updated multiple times a day, includes a breakdown of the vaccination status of those hospitalized, those in the ICU and those on ventilators due to COVID complications. 
As of Monday at 1 p.m., MU Health Care has 53 COVID inpatients and 47 of those are unvaccinated.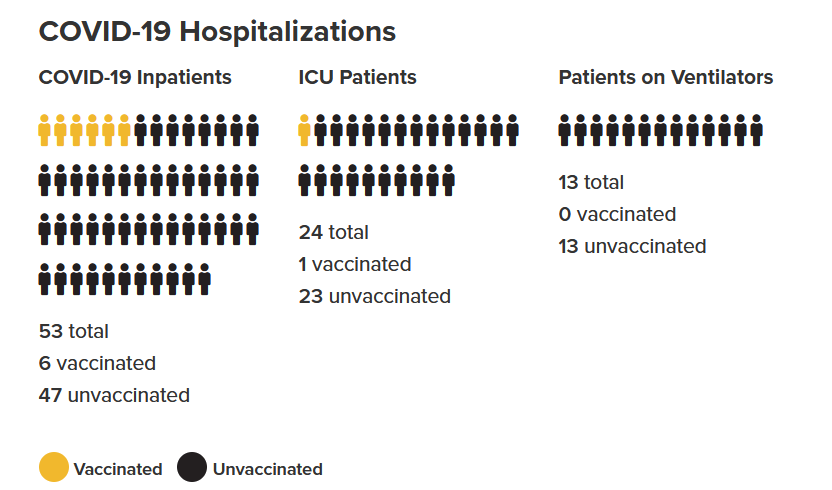 To be considered vaccinated, the patient must have a confirmed record of full vaccination (either two doses of Pfizer or Moderna or one dose of Johnson & Johnson) 14 days prior to hospital admission.