COLUMBIA - Solstice Senior Living was among the first independent living facilities in the area to give residents and staff vaccinations on-site.
The facility partnered with two pharmacies, Kilgore's Medical Pharmacy and D&H Drugstore, to get 70 doses Tuesday morning.
Residents were called into a room where they were assigned to one of four vaccinators.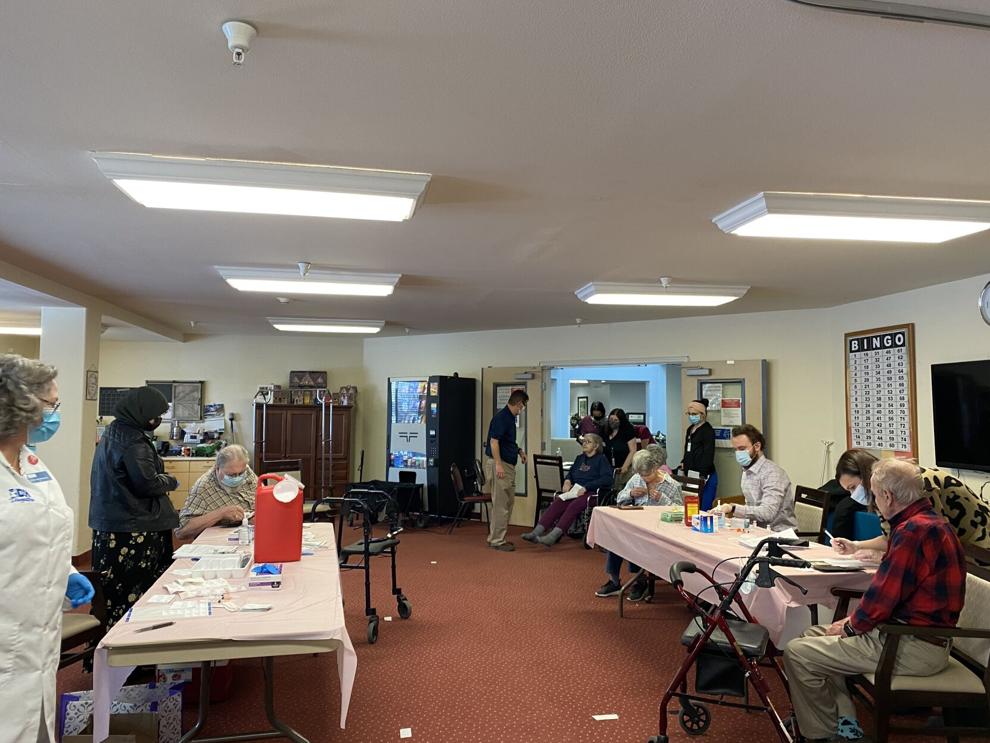 102-year-old resident Mildred Moreau said the vaccine didn't hurt.
"Oh I'm okay, I had no problem," Moreau said.
Moreau is the facility's oldest resident. She said she was happy to get the vaccine.
"Oh I don't get too excited over anything," Moreau said. "I'm just relieved to get it and glad to see everybody out."
Solstice Marketing Director Jeff Wohlt said he exhausted his calls to get the vaccines.
"We really finally got in touch with Boone Health Department again, and they were very eager, knowing we have mobility issues getting people to the destinations where they were doing the shots," Wohlt said.
Wohlt said it would have been a "nightmare" to get residents to a vaccination site. He said most of them cannot drive, and spacing them out for social distancing on the shuttle would have been difficult.
Both Kilgore's and D&H plan to return in four weeks to give residents the second dose.