As COVID-19 continues to spread, KOMU 8 will continue to update you about impacts in the community.
Layered bar/line charts with the daily change in newly confirmed cases of COVID-19 reported in each county and a 14-day rolling average of the changes in new cases are available here.
Previous coverage:
Updates for Tuesday, Nov. 17 will become available below:
7:20 p.m.: Callaway County reports 627 total active cases
Callaway County reported 627 active cases Tuesday, bringing the total number of cases in the county to 1,952 since the start of the pandemic.
According to New York Times data, which is on a two-day delay, the 14-day rolling average is 55.50.
5:55 p.m.: Cole County adds 56 cases in 24 hours
The Cole County Health Department added 56 new cases over the last 24 hours.
According to the Cole County COVID-19 dashboard, the county has seen 4,515 total cases since the start of the pandemic. 
The county is no longer reporting active or isolated cases.
According to New York Times data, which is on a two-day delay, the 14-day rolling average is 108.57.
5:50 p.m.: Audrain County adds three COVID-19 related deaths
The Audrain County Health Department announced three COVID-19 related deaths Tuesday, marking 11 total deaths in the county since the pandemic started.
The county currently has 118 active cases.
4:15: Boone County reports 103 new COVID-19 cases
The Boone County Health Department reported 103 new COVID-19 cases, bringing their total number of active cases to 1,197.
The county also reported a record number of COVID-19 hospitalizations with 163, 38 of which were Boone residents. The hospital status is currently at yellow.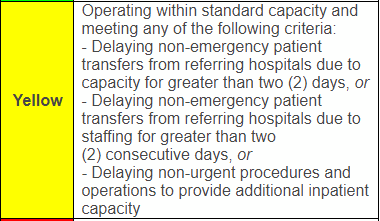 According to New York Times data, which is on a two-day delay, the 14-day rolling average is 162.93
3:15 p.m.: Jefferson City Municipal Court Hearings Cancelled for Nov. 18
In a press release, the Jefferson City Municipal Court announced all hearings are cancelled for Nov. 18 due to a staff shortage. These hearings will be rescheduled and continuances will be entered in all affected cases.
The Municipal Court office will still be open to the public. The number of individuals entering the building will be limited. Masks are required inside the building. 
12:15 p.m.: 124 active COVID-19 cases among MU students
Currently, there are 124 active COVID-19 cases among students. 2,242 students have recovered from the virus.
Since Aug. 16, 31 faculty members have tested positive for the virus, and 26 have recovered. Of the staff, 157 have tested positive for COVID-19, with one death and 111 recovered. There is currently one active UM System Staff case of the Coronavirus, and 12 have recovered.
Close contacts to those who have tested positive will be identified by contact tracers hired by both county officials and the university. They will receive directions for next steps after being contacted.
12 p.m.: Boone County adds two COVID-19 related deaths
The Columbia/Boone County Department of Health and Human Services announced two COVID-19 related deaths Tuesday.
According to the department, one of the individuals was between the ages of 50 to 54, marking the first death in that age group.
The other individual was over the age of 80, which marks the 12th death for those over 80-years-old. 
There have been a total of 21 deaths of Boone County residents.
We are saddened to announce the deaths of two Boone County residents from COVID-19. Our community lost an individual between the ages of 50-54 and an individual over the age of 80. We extend our condolences to everyone impacted by these losses. /1

— Columbia/Boone Co. Public Health & Human Services (@CoMo_HealthDept) November 17, 2020
11:45 a.m.: MU HealthCare announces new visitor restrictions
MU HealthCare announced today that they will be limiting the number of visitors allowed in their centers, effective Nov. 23, 2020. 
The new outpatient clinic visitor policy will now allow one visitor only for the following situations:
Visits related to pregnancy
Outpatient surgeries and procedures involving sedation
Patients with physical or mental limitations
Visits involving pediatric patients
New or significantly changed oncology diagnosis
The message was sent out to MU HealthCare patients through their HealthConnect accounts this morning. 
For more information, visit MU HealthCare's website. 
8:00 a.m.: Missouri reports 5,717 new cases
The Missouri Department of Health and Senior Services added 5,717 new COVID-19 cases in the last 24 hours. The total number of cases now stands at 248,886. 
The state also reported 67 new deaths, but these numbers represent totals from backlogged numbers in August, September and October according to an email from DHSS. This brings the total number of deaths from COVID-19 to 3,453 since the outbreak started. 
There are 2,525 total hospitalizations in the state with 41% remaining total hospital bed capacity.
In the last seven days there have been 28,367 positive cases of the virus. The single-day average now stands at 4,052. 
The state is also reporting two positivity rates: one with the CDC method, which uses positive PCR tests; and one with the state's method, which uses the number of individuals who test positive. 
The CDC's method has a 24.4% positivity rate, and the state's method has a 44.0% positivity rate. 
The state's is higher because it 'de-duplicates' individuals who have already who have already received a test prior to the 7-day period.
The CDC recommends a positivity rate of 5% or lower for at least 14 days.
5:15 a.m.: Missouri adds 42 COVID-19 related deaths from death certificates
On Monday, the Missouri Department of Health and Human Services analyzed recent death certificates and identified 42 COVID-19 deaths, which will be reflected in Tuesday's state COVID-19 dashboard.
The deaths had not been reported previously, but were linked to corresponding cases in the state's system.
One of the deaths occurred in September, 37 occurred in October, and four occurred this month. 
As of last week, the health department will analyze death certificates each Monday and report the deaths Tuesday.