COLUMBIA- The UM System Board of Curators voted to extend its mask policy until Oct. 15 for all four of its campuses.
Curators Darryl Chatman, Todd Graves, Jeffrey Layman and Michael Williams voted down the resolution during a reevaluation of the policy Monday afternoon via Zoom.
The initial policy was put into place on Aug. 2 and required masks to be worn in indoor gathering areas.  It was set to expire on Wednesday.
Masks will not be required in outdoor settings. Masking will not be required for fully vaccinated individuals voluntarily attending indoor athletics events or indoor social events.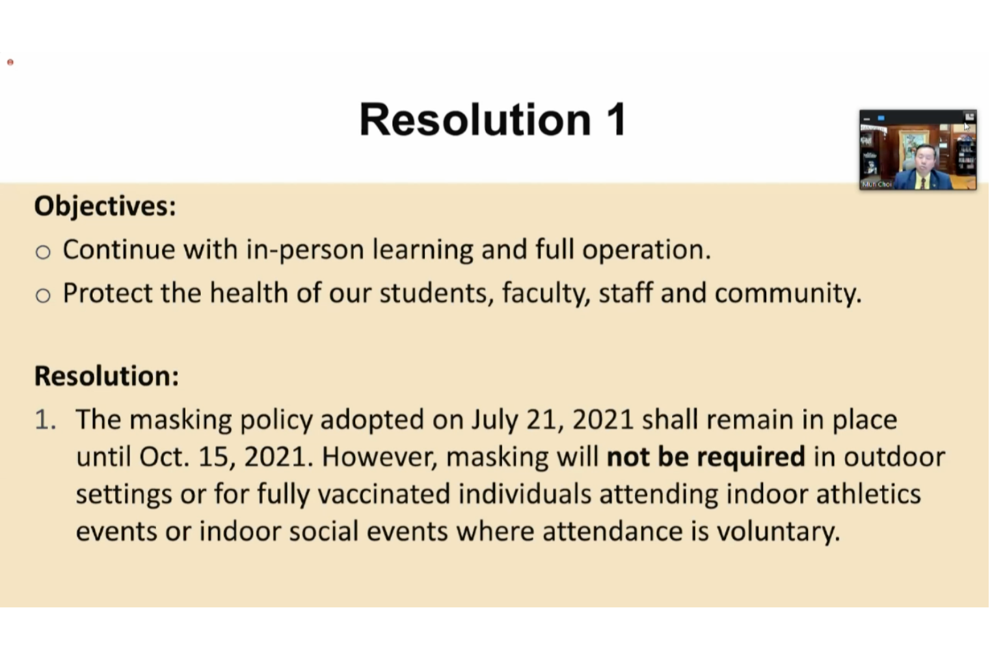 A separate motion was made by curator Graves, which stated the policy should stay in place until Oct. 15, but it would allow vaccinated individuals to not wear a mask. The motion was voted down in a 6-3 vote. 
Curator Williams also put forth a motion to require masks for all public indoor spaces. Williams said the mask requirement should be applied evenly to all students and faculty, whether vaccinated or not. The motion was dismissed.
MU Chancellor Mun Choi provided a COVID-19 update which stated all four universities are in counties that are designated as high risk of COVID transmission, but its limited mask requirement was working to minimize illnesses on the UM's four campuses.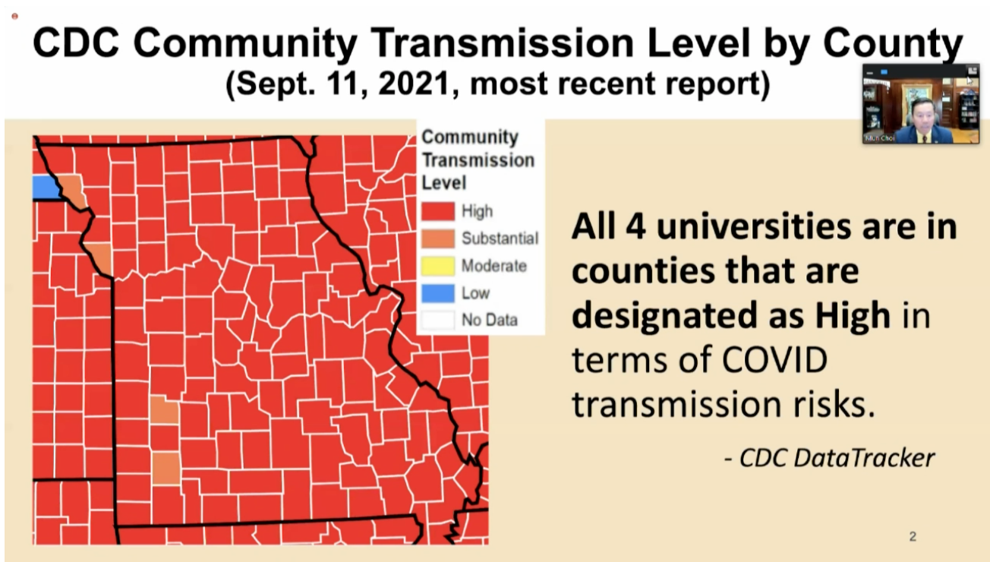 Choi also provided the hospital status of MU Health Care as of Monday which stated that MU Health Care is at 100% ICU capacity. 
"Out of the beds that we have there are other medical ICU patients in those beds," Choi said. 
As of Monday morning, there are 41 active student cases at MU.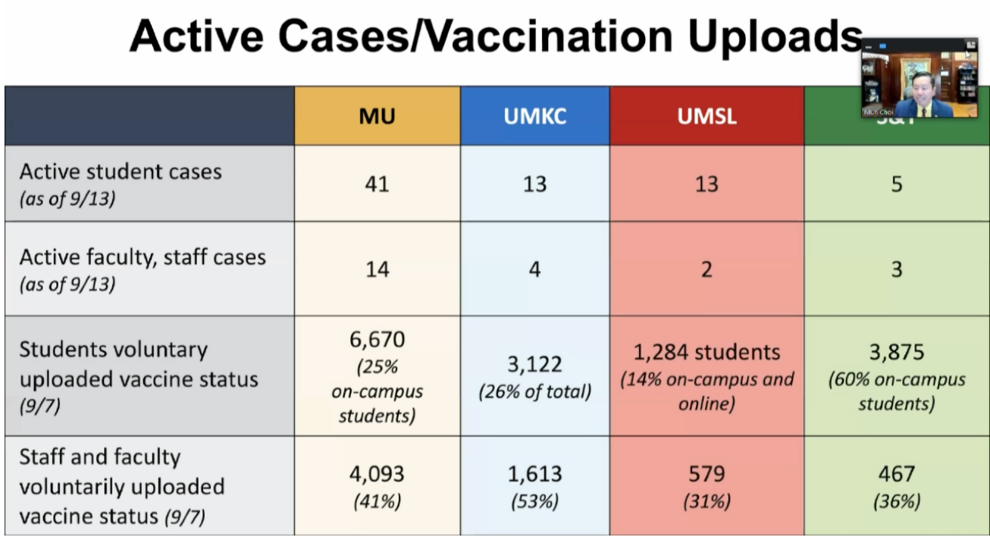 "We have no students as of now that are hospitalized for COVID," Choi said. 
Curator Layman pointed out that Boone County does not have a current mask mandate. 
"Boone County is not overseeing the in-person teaching and learning that we are," Choi said. "Our students are apart of the community."
This story will be updated.