COLUMBIA - Kids 12 years old and older are now eligible to receive the Pfizer COVID-19 vaccine after the CDC authorized the use on Wednesday.
Boone Health was the first in Columbia to host a vaccination clinic for this age group Thursday. Over 400 doses were given at the event.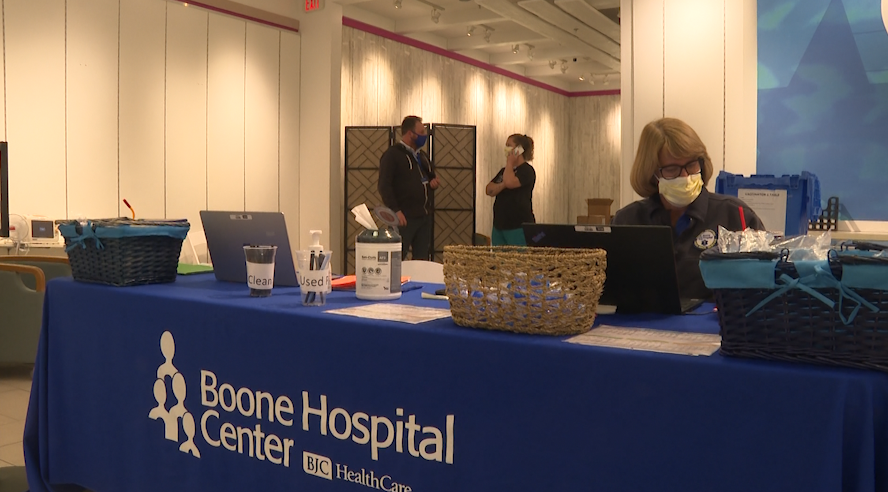 Sophie B. is 12 years old and received her first dose. She said she was nervous to get the shot, but glad she did.
"I was mostly motivated about being able to go to my friends house for sleepovers and stuff," Sophie said.
Dr. Robin Blount is the Vice President and Chief Medical Officer for Boone Health. She says Sophie is not the only adolescent who feels this way. She said she already has seen an increase in vaccine registrations for this new eligible age group.
"This is what will get kids into sports into summer camps and ready to go to school next fall," Blount said. "I think it is very important to start reaching these younger age groups."
Some people are concerned about giving this vaccination to an age group that was believed to not be as impacted by the virus. Dr. Blount stated that even with concerns, there are positive reactions to the vaccine.
"The response to the vaccine is very robust to get very high antibody responses. This is a young group of people, their antibody responses are very healthy and good," Blount said. "You're seeing robust antibody responses that you don't see quite as much as people get older."
Boone Health's event at the Columbia Mall Thursday was fully booked, according to its website. There is another event set for Saturday. Check for appointments here. 
After-school vaccination events for adolescents will take place at the Walsworth Family Columns Club at Faurot Field on Monday, May 17 and Thursday, May 20 from 4 to 8 p.m. Appointments are available on the MU Health Care website. 
Anyone under the age of 18 must be accompanied by a parent or legal guardian to all the events mentioned above.