COLUMBIA — No appointment necessary COVID-19 vaccinations were available Wednesday at the MU Health Care Pavilion. 
The vaccination clinic happened alongside the food truck roundup where people were steps from getting the shot and buying some food. 
The Columbia/Boone County Public Health and Human Services event ran from 4 p.m. to 7 p.m.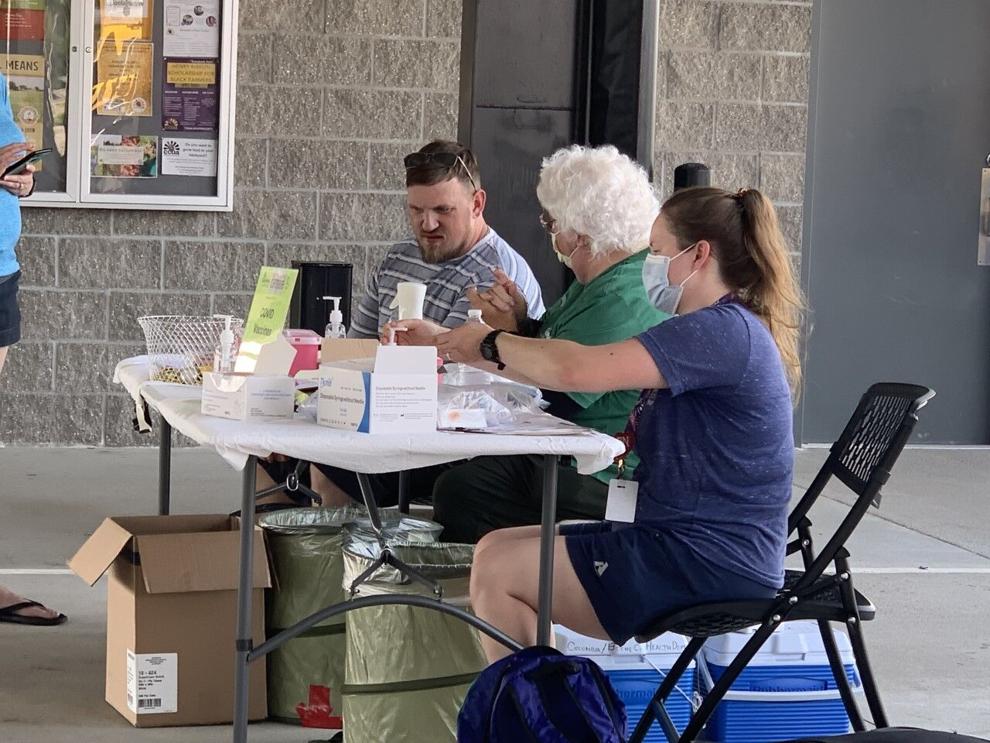 One hour in, about 10 people had received a shot. Although the turnout wasn't high, the availability of the vaccine was the deciding factor for some people. 
One man said he drove all the way from Hermann, Missouri because he couldn't find a clinic near him.
A Columbia mom took her 12 year old son for his second dose of the Pfizer vaccine. She said Walgreens ran out, so the clinic made sure her son would receive his second dose. 
The department will be holding more clinics this week and next in Columbia and Centralia.