COLUMBIA - One recently retired veteran shared a better understanding of what the mandated vaccine means for the active duty military. 
Columbia resident and retired Col. Chris Wilhelm served in the United States Air Force for 24 years.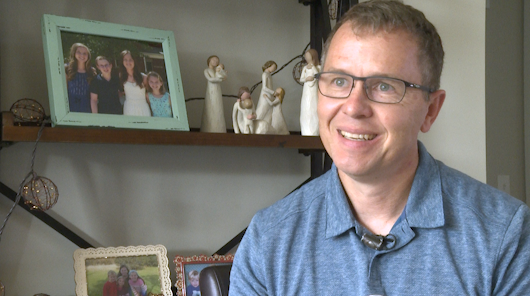 "I was a physician for the vast majority of that time," Wilhelm said. "I was a flight surgeon, as well as the chief medical officer overseeing the care for all of our airmen and their families at various bases." 
Wilhelm retired about four months ago. He served during the beginning of the pandemic. 
Wilhelm said he thinks the vaccine mandate has to do with a readiness issue. 
He used an example of the outbreak the Navy had on a USS aircraft carrier. 
"An aircraft carrier is not just the ship," Wilhelm said. "It is an entire protection of US might with its aircraft and all the vessels that go along with it." 
Wilhelm said when COVID took out that unit, it harmed the ability to move the project forward. 
The COVID vaccine is not the first vaccine to be mandated for active duty members. 
"This is just one of many mandatory vaccines that active duty members have to have," Wilhelm said. "I think it is different in the sense that it is new, and people are afraid of the new part of it, and being forced to get it." 
Wilhelm said as a military physician, he knows the effects that diseases have on the military. With this job, he said he has multiple responsibilities when it comes to diseases. 
"It was my job as a military physician to protect the patient, but also protect the unit," Wilhelm said. "One active duty member getting sick, as we already saw, took out an aircraft carrier, made it unable to get into the fight." 
Wilhelm said that the purpose of the active duty member is to not only defend the Constitution of the United States, but to go forward and serve where the President directs them to go. This means being physically and medically ready. 
"They have to be physically fit to be able to fight and carry out the President's orders in a multiple of environments," Wilhelm said. "Anywhere they're called to go, they have to be medically ready to do that." 
Advice for hesitant active duty members 
"First, I would tell the active duty members to step back and look at what their job is," Wilhelm said. 
He said he had a variety of patients that faced extremely dangerous situations everyday. 
"If you have real concerns about the COVID vaccine," Wilhelm said. "I would really suggest one, read the science, not the Facebook, not the TikTok, not any of the social media. Read the science for yourself and see what it shows."
He said after that, speak with your physician, troop medicine clinic, flight surgeon, Navy medic or whoever to have that discussion and see where the fears and concerns are and if they are reasonable. 
"Educate yourself and use real objective data," Wilhelm said.
He uses an analogy to help further understand the importance. 
"One thing I saw a lot in the military is that one Airman got his information from the Airman sitting next to him," Wilhelm said. "Now, both of those Airmen are extremely smart and can disassemble an airplane and put it back together. But they weren't trained on vaccines." 
Wilhelm advises to go to the experts when having concerns and searching for answers. 
"Not one day in the military did anybody ask me to fix an airplane," Wilhelm said. "Because I don't know how."