KIRKSVILLE - A projector, a stable internet connection, and a screen.
That was all the staff at Chariton Valley, an assisted living facility for disabled individuals, needed when one of their residents was transferred to Boone Hospital Center last October. Visitors were not allowed at that time.
The resident, referred to as "MJ" for anonymity, had been with the organization for 15 years. Even those that didn't directly work with him felt his positive impact.
"He was always smiling," Program Director Linda Bowers said. "He was somebody that you just enjoyed, he kind of brightened your day."
It was a system that was in place by Richard Sullivan, Boone Hospital's lead chaplain, before the pandemic began.
"Before the pandemic even started, in my department, I had routinely used iPads and primarily via Zoom," Sullivan said.
"It's heartwarming," Sullivan said. "It's not perfect, but it's better than nothing."
He also acknowledged that barriers might make meeting virtually difficult for some families. A reserved space was set up at Boone Hospital to accommodate the needs of families.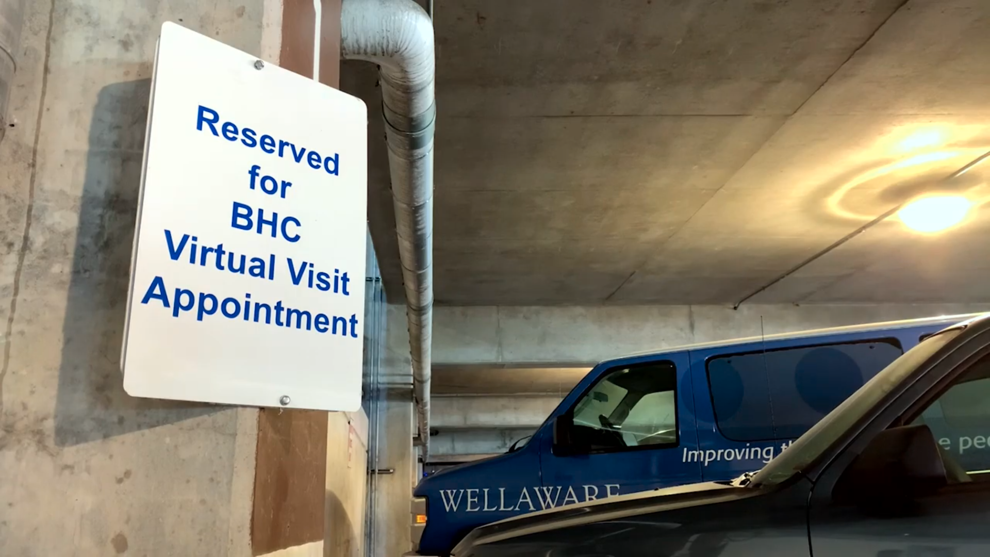 "We live in a day and age where our families are living, you know, spread across the country and around the world," Sullivan said. "No doubt it will be something that we will continue to do."
Keeping the program in place would avoid a disconnect through crisis or circumstance. For loved ones, it means comfort.
For the Chariton Valley staff, that was one last things they shared with MJ.
"I really do think he found peace," Bowers said. "He felt it was okay. He felt safe."
MJ died less than an hour after they said goodbye.
Boone Hospital Center currently permits patients to have one visitor each day. Exceptions can be made for end-of-life scenarios.