JEFFERSON CITY - The Lincoln University Clothesline Project Exhibit will display a clothesline hung with shirts designed by survivors to represent their experiences. The Green Dot Program is organizing the event.
The event will be inside the Scruggs University Center on Monday from 4 p.m. to 7 p.m. and is free and open to the public. This is the first event at the university during National Crime Victims' Rights Week.
Victoria McBride, Green Dot Program Coordinator, said she enjoys being able to give voices to people who have experienced trauma in their lives.
"The Clothesline Project originated in the 90s in Massachusetts and they determined they wanted the opportunity for women and men and survivors of sexual violence to actually discuss their trauma and their victimization," McBride said.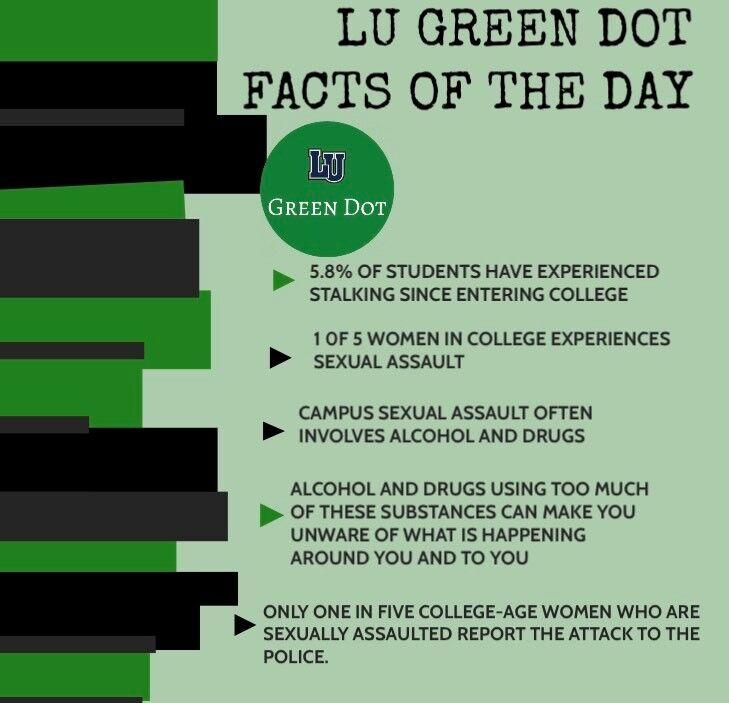 Victims and survivors of gender violence designed shirts and messages to be displayed throughout the week at the Scruggs University Center.  In order to maintain their privacy, Green Team interns were given statements from anonymous survivor statement submissions to be placed on shirts.
Tatyana Morris has worked as a Green Team intern all semester. She said her goal is to eventually become a member rather than an intern.
"Taking in these stories helped motivate me to continue to help. If I didn't hear these stories I don't know how I would feel," Morris said.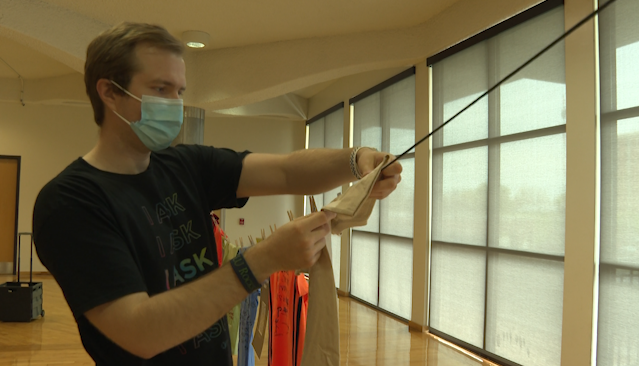 Morris' colleague Bradley Mealy said when he hears stories he thinks of friends who have had similar experiences.
"The Clothesline Project actually hits home for me because I know people that have experienced very similar to the ones on those shirts," Mealy said. "Going through that, making those shirts, you just kind of take a step back sometimes and really take in what's the message there."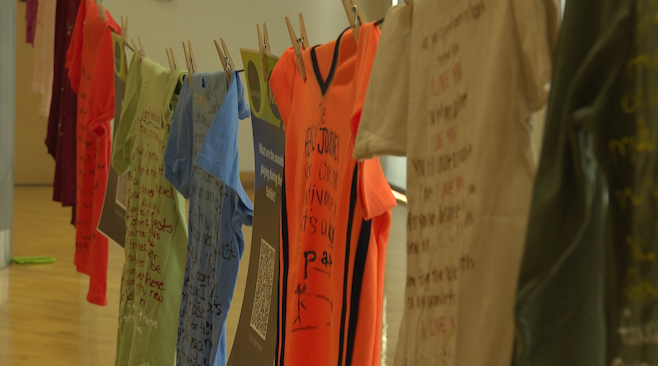 The stories and messages on the shirts have meaning, but there is also meaning behind the idea of a clothesline itself and the shirt color. Each color represents a different type of violence. McBride said there is a purpose with every detail.
"Originally back in the 1930's and 1940's the community collaboration was when women were hanging their clothes out to dry on the line," McBride said. "During that time it really gave women that opportunity to talk about the things that they weren't allowed to talk about at any other setting."
Even as more survivors come forward, victims continue having a difficult time sharing their story. Kurt DeBord, professor of psychology at Lincoln University, said it's important to understand it takes time.
"Many times I believe that abusers actually put it into the minds of their victims that they are responsible for their own abuse," DeBord said. "I think there's a lot of shame that goes with that and people feel responsible for what happened to them.
Along with bringing awareness to the issue, Green Dot Programs also focus on preventing events of sexual violence from occurring. Through the programs three D's: direct, delegate and distract.
Vivian Chigbu, Green Dot intern, said she hopes people who come to the event on Monday will learn they can help.
"I want everybody to participate," Chigbu said. "I know I can approach this directly or I can delegate or I can distract. We always talk to students, whichever one they are comfortable doing, they should do."
People who come to Monday's event will even have the chance to design their own shirt telling their story.  A soundtrack will also play a gong sound every 60 seconds indicating that 20 people have been a victim of domestic violence. Every 73 seconds a whistle will sound indicating someone has been a victim of sexual assault. Every nine minutes a xylophone will play indicating a child was sexually abused in that time period.
Members of the Green Dot program are hopeful the event will help people become more aware of the issue of sexual violence in the country. One message that was common throughout the members was that if you are victim and survivor of sexual violence, you are not alone.