HALLSVILLE - Community members gathered to clean up the Whitney Briggs Memorial Hockey Arena in Hallsville on Sunday.
The cleanup was put on by Twisters Hockey League, a recreational league consisting of players from all across mid-Missouri.
"The fact that people from other small communities are coming out, it's a good thing," said Cody Wake who plays for Twisters.
Wake said he was surprised to see so many people come out to clean up the rink that he plays on.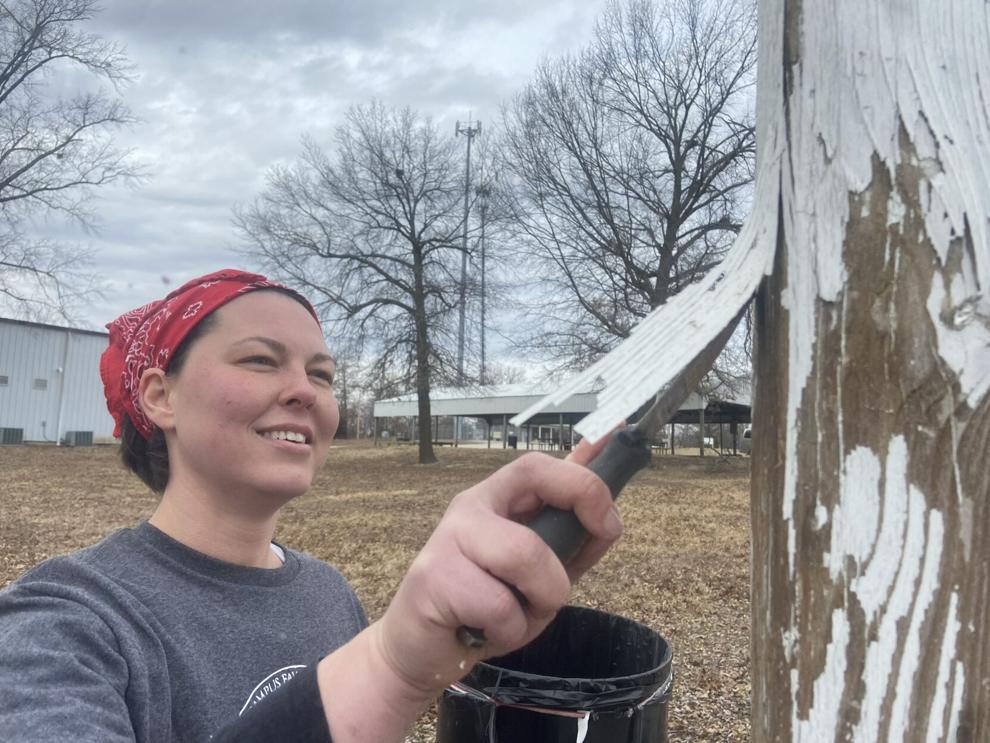 Nicole Muirhead organized the event. She started cleaning early, while other families joined throughout the day.
"The rink goes through a whole year of weather, and so we've just got to clean up," Muirhead said. "We've got a lot of acorns and leaves."
With COVID-19 cancelling the Twisters season last year, the rink had two years of buildup.
"At that point we didn't continue cleaning the rink, we didn't come back out. It's really just shut us down," said Muirhead.
Another Muirhead was there lending a hand, Nicole's nine-year-old daughter Catherine.
"If I'm allowed to help I'll help, because I feel like I should pitch in too," said Catherine Muirhead.
Some players even came out to put on some blades and skate around the clean rink. Another fresh addition to the rink was adding in boards on the perimeter.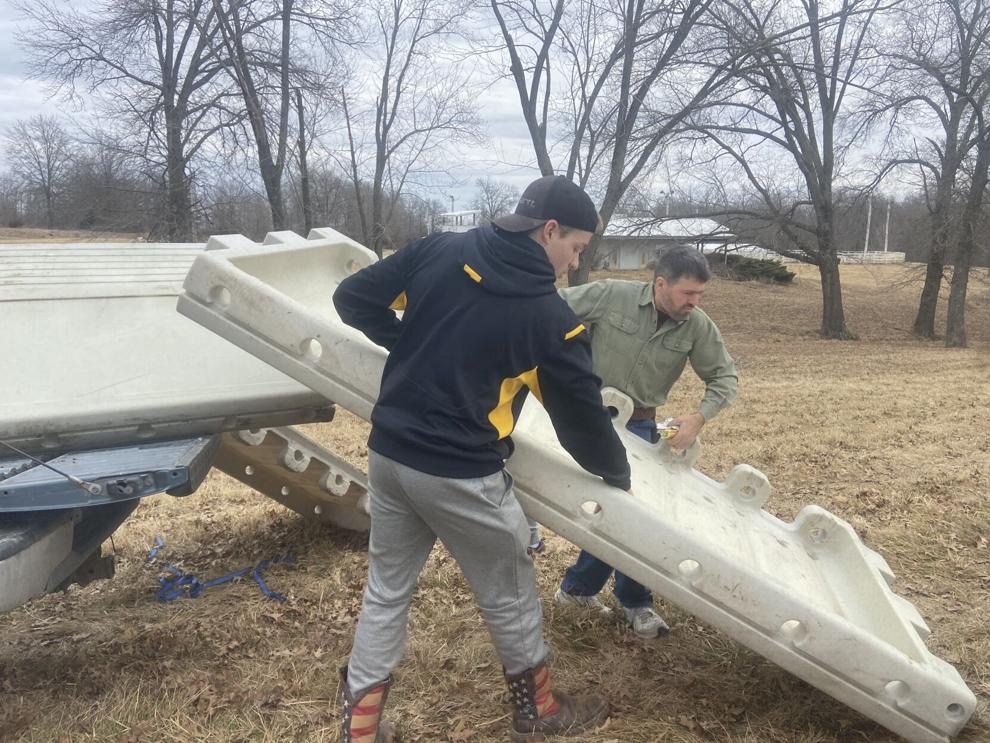 "We've got new boards and we're really excited about that. We've been running two layers of two-by-fours for years and lots of stoppages in play because of that," said Jeff Cox, a parent-coach for Twisters.
Cox said that with the season being cancelled last year, there's a lot of anticipation leading up to this one.
"It's exciting," Cox said. "I think COVID-19 in a lot of areas has made it's presence known effectively. I think we can do things safely and I think we can do things where kids are still going to have fun and we're still going to interact."
In June of 2005, one of the very first Twister's hockey players and founder, Whitney Briggs, was killed in a car accident. Twisters Hockey League named the rink in Hallsville the "Whitney Briggs Memorial Hockey Arena" in honor of Whitney, and also planted a tree and placed a plaque at the rink in 2005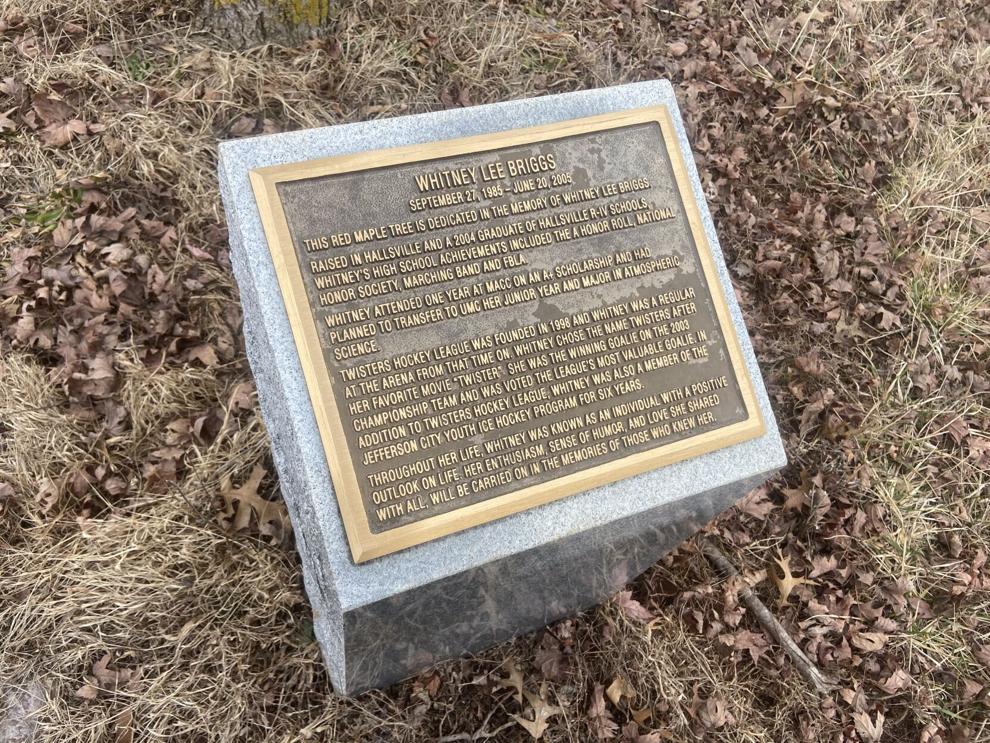 Whitney and her father, John Briggs, played hockey on their street growing up.  The street began to be too small for all players to play. The Briggs family found a 100-by-80 foot concrete pad to play on.
Modifications included setting up iron goals, a concession stand and bleachers for parents to watch.  The Briggs family found a home for their hockey league. A league that continues to this day...Twisters. 
Twisters Hockey League will host three learn-to-play clinics in March. For more information you can visit the league's Facebook page.