COLUMBIA — The Columbia Public Schools Foundation donated 100,000 face masks for Columbia Public Schools students Thursday.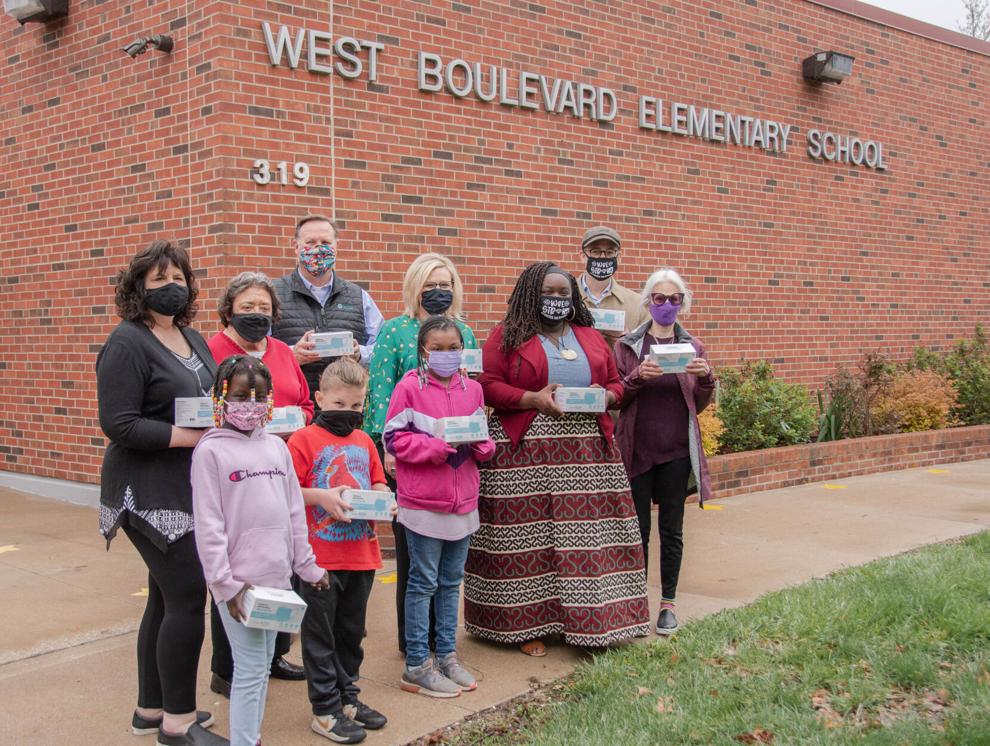 CPSF board members met with CPS superintendent Peter Stiepleman and health services coordinator Lori Osborne at West Boulevard Elementary School to deliver masks to the students.
The foundation's donation includes a $14,000 grant, which allows the district to buy 100,000 child-size face masks for students. Additional masks will be delivered to CPS buildings.
"The foundation is proud to be able to provide disposable masks to CPS students, particularly as they return to in-person learning five days a week," Cindy Mustard, president of the CPSF board of directors, said.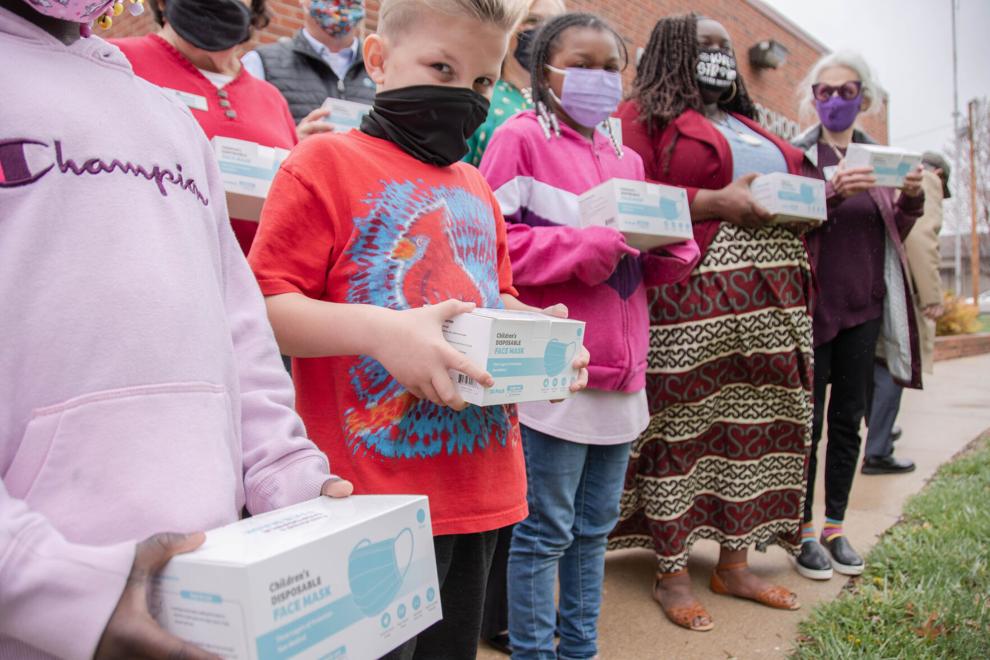 Previously, the foundation donated $134,000 to assist the district with pandemic procedures, including:
$25,000 for high school online courses,
$25,000 for the summer meal program,
$14,250 for flu vaccines,
$70,000 for school supply kits.
"We are so incredibly fortunate to have the support of the Columbia Public Schools Foundation," Stiepleman said. "The foundation has been absolutely amazing this year in meeting our needs during an incredibly challenging time in education."