COLUMBIA - Jennifer Roberts had an idea at 10 a.m., and by 2 p.m., it was a reality.
Roberts has a high school student in the Columbia Public School district. She is an advocate for remote-learning, but when she found out her daughter had to attend one of her classes in person, she knew it needed to be as safe as possible.
Como Mask Bank is a new Facebook group Roberts started Monday, with hopes of getting the community involved with making and distributing as many free masks as possible. 
Done and done! Thank you John Baker and Community Foundation of Central Missouri and the Covid-19 Regional Relief Fund. Teachers, we love you, stay safe!

Posted by Como Mask Bank on Tuesday, January 26, 2021
Roberts took particular interest in school teachers.
"I want every person that works in a school to have access to an N95, if they would like it," Roberts said.
This morning, she delivered over 2,500 N97 and KN95 to CPS teachers.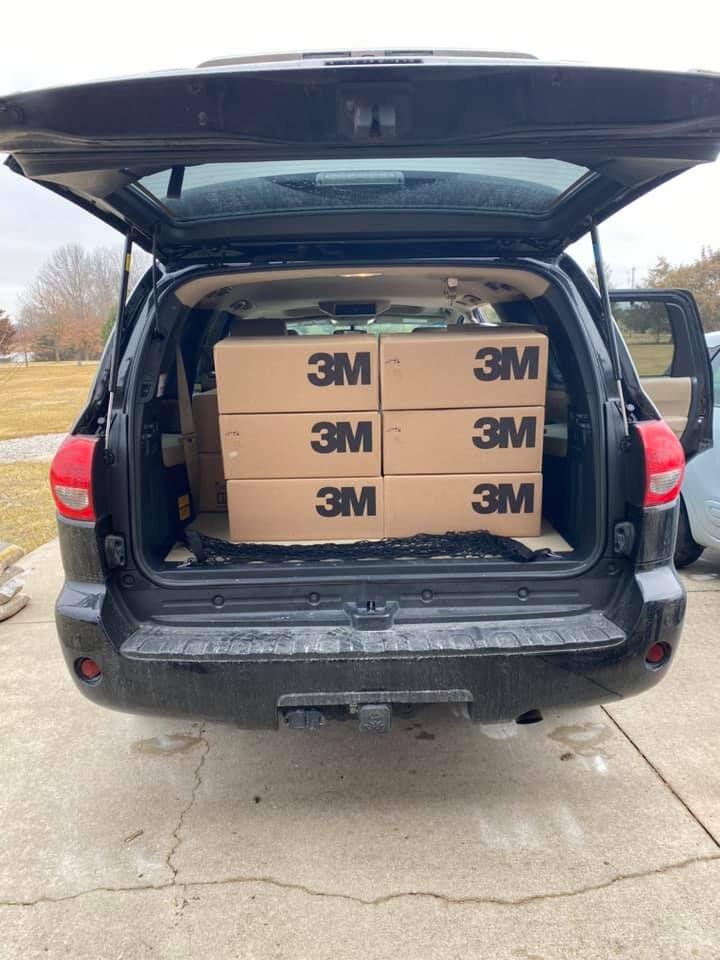 The masks came from the COVID-19 Regional Relief Fund, where she said they were just sitting around, not being used.
"I reached out to the COVID-19 Regional Relief Fund and John Baker to ask him, 'You know about funding for some masks for the teachers?'" Roberts said. "I didn't realize that we had masks just sitting around, which we did. And he absolutely thought they would be better on the faces of our teachers, you know, than sitting in their boxes."
She emphasized that to keep households and individuals safe, teachers need to be kept safe.
Roberts said she has already seen some responses from teachers, and they are ecstatic.
"They feel the love, which is important," Roberts said. "That was the goal."
CPS spokesperson Michelle Baumstark said the mask donations show the community's support for CPS.
She also said they are in need of small masks for young students.