COLUMBIA - Students, faculty and parents said their goodbyes as Alvin Sweezer took his final bike ride home from Fairview Elementary School.
When you work hard and care hard, the work never goes unnoticed.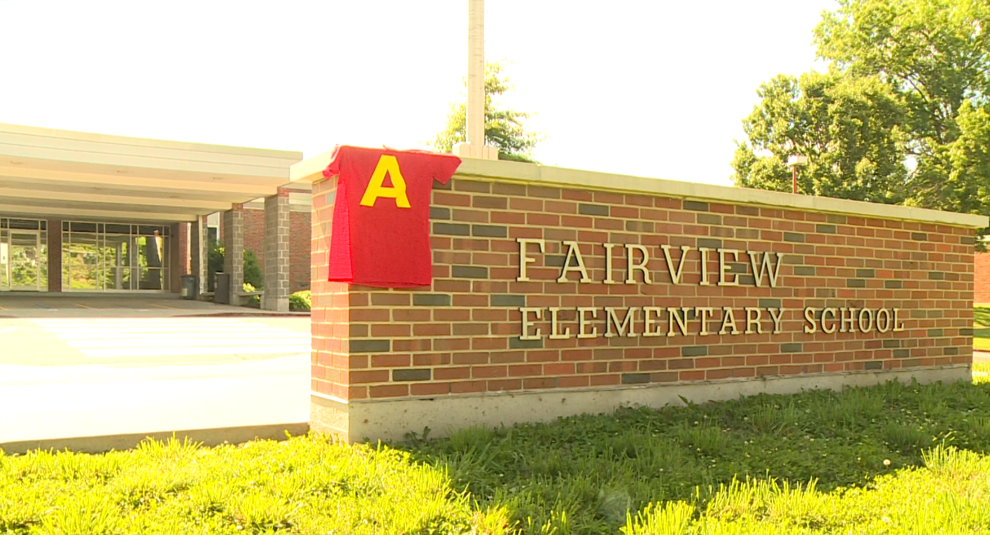 Sweezer has been a custodian at Fairview Elementary School for 27 years. In those 27 years, he has rode his bike to work nearly everyday. The only thing that might occasionally stop him is ice and even that is a stretch.
The week started off normal for Sweezer but as the days progressed his impact was slowly revealed by everyone around him.
"Every grade level took a day to celebrate him in some way and give him a gift," Fairview Principal Diana DeMoss said.
The daily gifts ultimately led up to parents, students, faculty and even former students lining the streets where he rides home to cheer him on into retirement.
The bike riding started as a way to exercise and save gas but turned into an everyday thing that made him memorable.
The creative way to celebrate him came as an alternative due to COVID-19 protocols.
Typically the school will have an assembly as a way to celebrate people but with protocols they wanted to do something that would mean more.
"Our kids wanted to be a part of it and we wanted our kids to be a part of it," DeMoss said. "The only way to do that was to make sure they were all here to do it with him."
People say Sweezer has a contagious smile and has always been somebody that others felt loved and cared for by. His impact has been heavy and his presence will be missed.
However, the route he's taken for the last 27 years will always lead to home either at his actual residence or Fairview Elementary.