JEFFERSON CITY – The pandemic has brought loneliness and isolation for many, especially those in nursing facilities who may be unable to see their loved ones.
Joe Meystrik knows this all too well. He was unable to see his father, Jack Meystrik, in his last days due to visitor restrictions at his nursing home.
"My dad passed away this last July and prior to his passing, he was on hospice at Heisinger Bluffs. With COVID we weren't able to visit him until he was practically, the words they used were, 'actively dying,'" he said.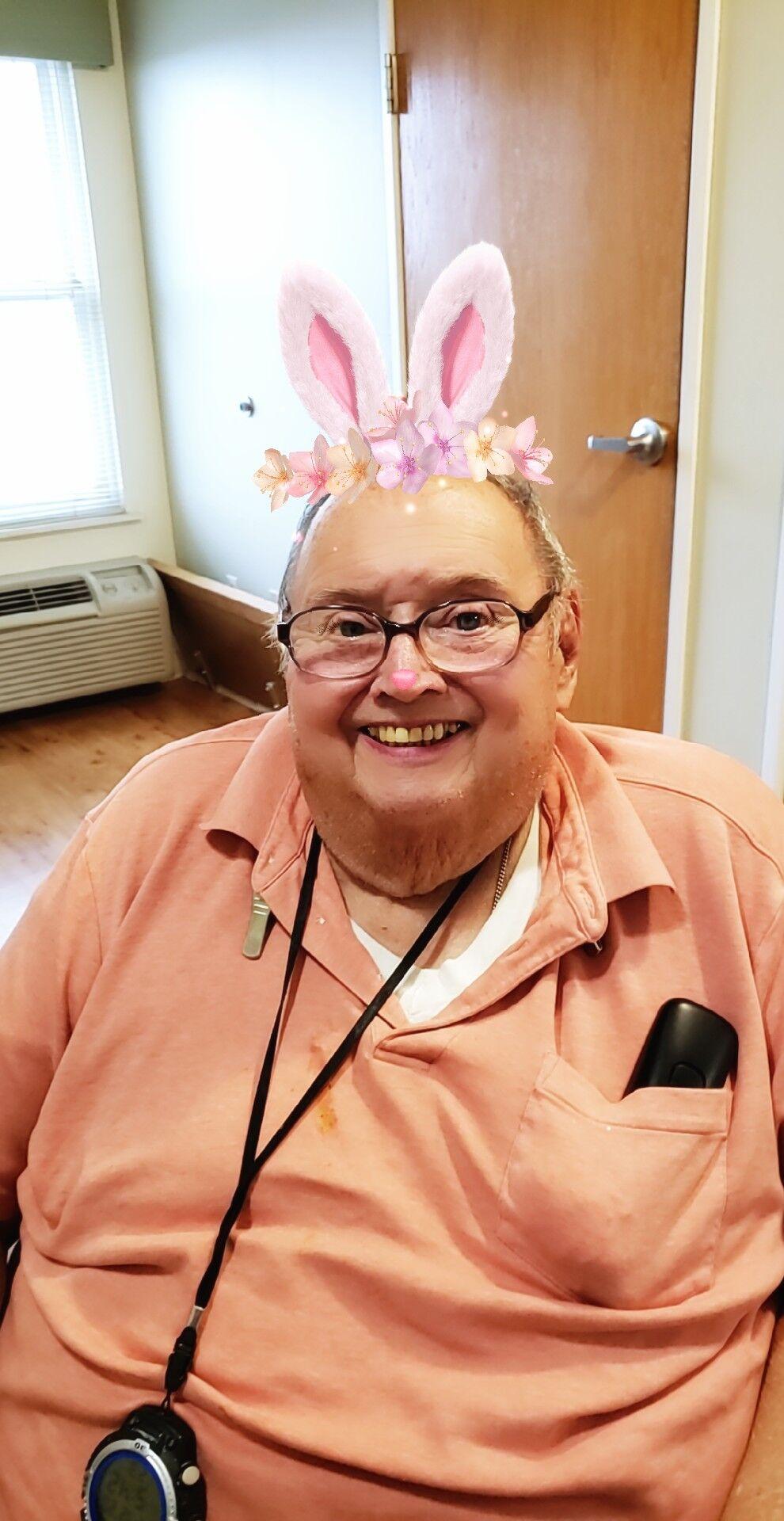 Meystrik said getting his father over to see his primary care provider was a challenge, too, because of his poor mobility. He said video visits or calls to his father's physician would have been nice in his last days.
"It would've been different, if in those last days, if we could have had more family interaction. The nurses, there were kind enough to let him make a call with their iPhones or FaceTime people so that he in, you know, his last days could have some contact," he said.
As the president of the Jefferson City Evening Rotary Club, Meystrik knew that this problem was common for many families.
"There have got to be other people who are so isolated because of this pandemic and all the restrictions that were on people's movement," he said.
He decided to write a proposal for a grant through the club's District Simplified Grant program. He wanted to give out tablets to nursing homes in the area to help residents connect with loved ones.
The club received a $2,500 budget and gave out 32 tablets to eight different nursing facilities in Jefferson City.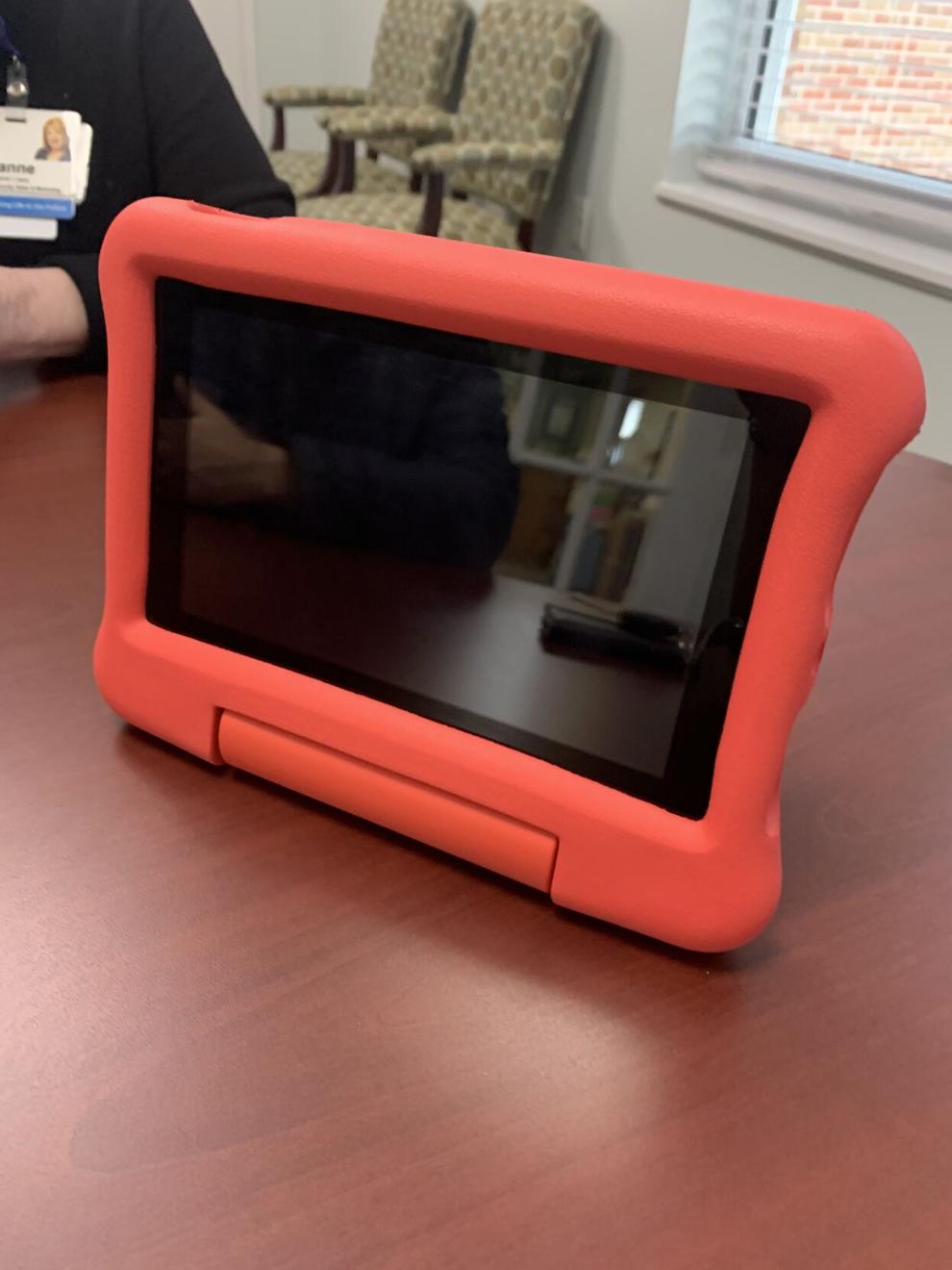 Pat Cramer, an assisted living resident at Heisinger Bluffs, uses the new community tablets to talk with her children and grandchildren.
"It made me feel wonderful. Just to know that I could see my kids and talk to them at the same time was really outstanding. It was very helpful," she said.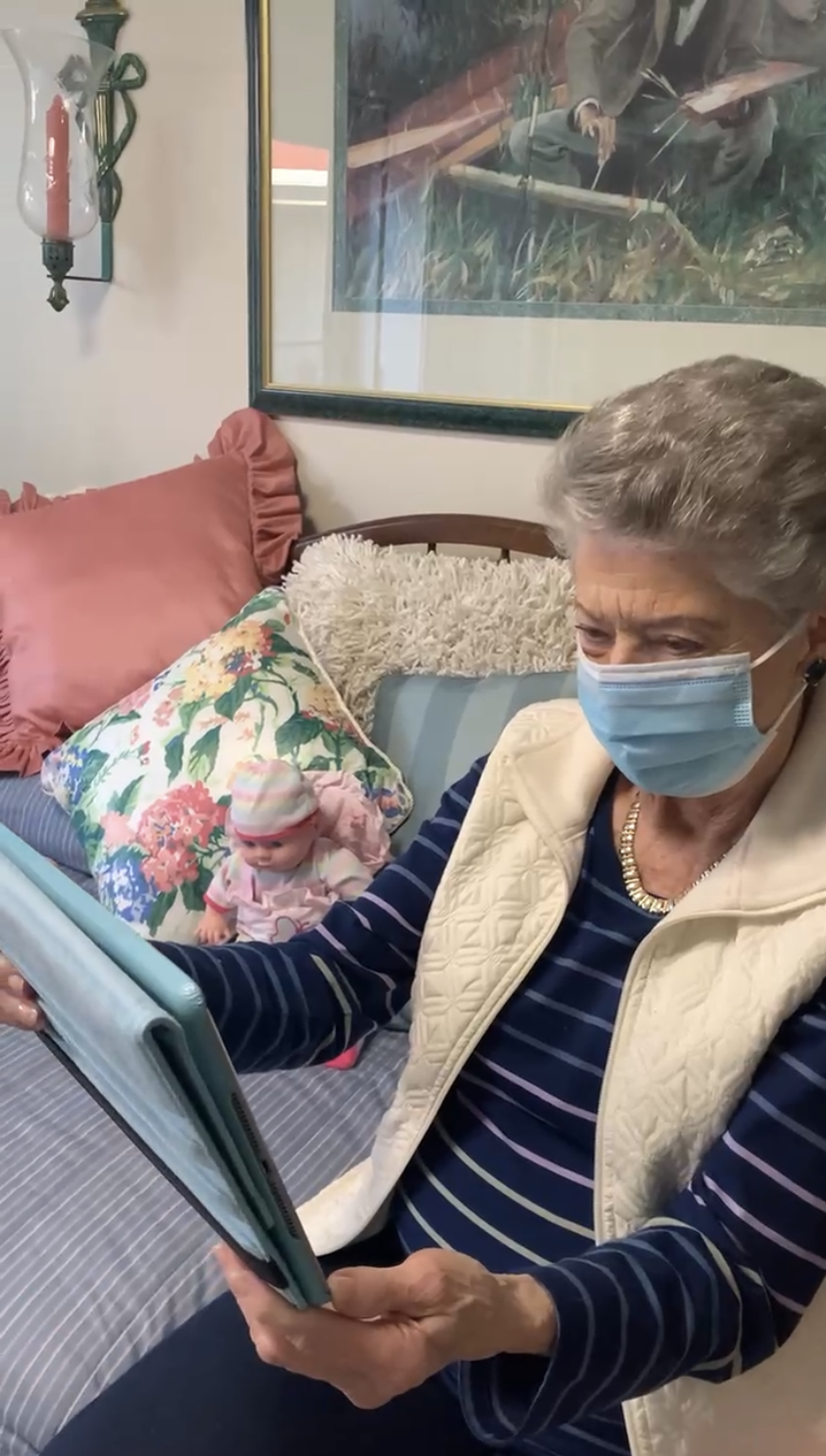 Rita Rivera, lifestyle enrichment director at Heisinger Bluffs, was familiar with the struggles her residents faced.
"If you could just imagine being in your apartment or your home and being in one room all day. Twenty-four hours a day, for months," she said. "Everyone really realized how important it was to have that contact to their families and to their physicians."
During the height of the pandemic, no visitors were allowed into the facility. However, they did allow a few moments for family members to say goodbye to residents failing in their health.
"The staff became their family. Their staff became their pastor, their nurse, their everything," Rivera said.
Last Friday, all independent residents at Heisinger Bluffs received their second COVID-19 vaccine. Two family members can now visit at the same time, as long as they wear the appropriate PPE and have their temperature taken upon entering.
The tablets continue to help residents connect with out-of-state family members and even primary care providers if they have mobility issues.
"This gives that two-way video interactive and can see the faces. It's a neat way to connect without having to be physically present," Meystrik said.
The kind of connection that Meystrik wished he had with his father has now been given to other families.
"It lifted their spirits and their spirits lifted us, so it was great," Rivera said.