COLUMBIA - The Voluntary Action Center (VAC) began distributing donations to Columbia families in need as part of its Holiday Program Thursday morning.
The Holiday Program aims to give aid to struggling Columbia families by providing toys and household items in time for the holiday season. 
For some families this year's Holiday Program is very important, after being negatively impacted financially by the COVID-19 pandemic. 
"This year has been very hard for a lot of our clients. They are struggling and not having jobs, losing their housing so they have been able to come to us and this program allows us to provide their family gifts," Holiday Program Coordinator Christy Lowe said.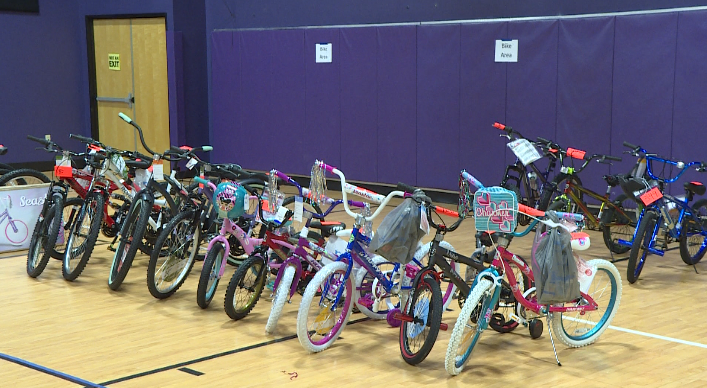 The program's sponsors have also struggled to find ways to give back to families. Many donors had to give monetary donations because of the pandemic. 
"So we've struggled with volunteers a little and also with sponsors who don't feel comfortable shopping this year, we've had a lot more monetary donations as opposed to gifts this year," Lowe said. 
VAC employees hope that the families are still able to enjoy the holidays despite the struggles they have faced this year. 
"My hope is that our clients have a Merry Christmas. That is the point of the program. And then our sponsors get a feeling of satisfaction in helping those that are in need," Incoming Executive Director Ed Stransberry said. 
According to Stransberry, many of the families that have signed up are grateful for the program's help.
"So many of the families that show up, our clients will see tears of gratitude. There's not one [donation recipient] that doesn't say thank you for the impact that it's having on them and their kids," Stransberry said.