JEFFERSON CITY - Four vehicles were involved in a crash that left four people with injuries Monday morning. 
The crash happened near Route B and Lorenzo Green Drive in Jefferson City.
According to a release from Jefferson City Police, a Toyota Tacoma and a Ford Escape were stopped in the left turn lane from southbound Route B and were ready to turn left on northbound Lorenzo Greene Drive.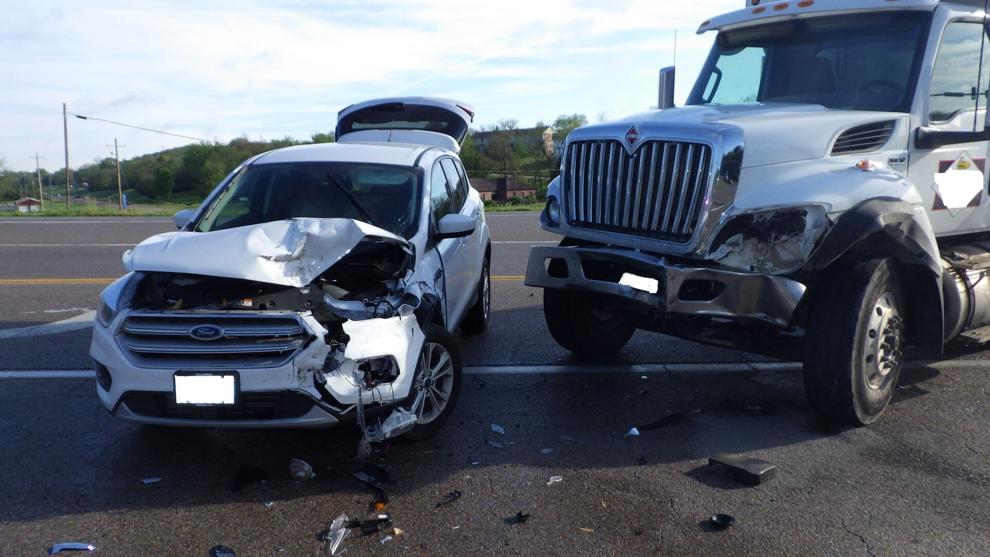 A Chevrolet Trail Blazer was traveling southbound on Route B, while a dump truck was driving northbound on Route B, near the intersection of Lorenzo Green Drive. 
The Toyota changed lanes and moved into the southbound lane, while crossing into the Chevrolet's path. The driver of the Chevrolet could not stop and crashed into the rear of the Toyota. 
The Toyota was then forced into the intersection where it was then hit by the dump truck. The steering component on the dump truck was then damaged, and the driver couldn't steer their vehicle. 
This caused the dump truck to then crash into the Ford. 
All drivers were wearing their seatbelts at the time.
Three of the drivers were transported from the scene of the crash by EMS for treatment of injuries. One of the drivers was taken by personal vehicle to seek medical treatment. The release did not state their conditions.
The Toyota and Ford had extensive damage, while the Chevrolet and dump truck had moderate damage, the release said. 
The crash caused a closure of one lane on Route B and northbound traffic was routed onto Lorenzo Greene Drive for about an hour, officials say.