COLUMBIA - With Thanksgiving less than a week away, the Columbia community has been working hard to make sure all community members are fed.
Powerhouse Community Development Corporation (PCDC), a nonprofit, has been working all November to put on their Thanksgiving food drive, food box distribution and Thanksgiving Day hot meal.
PCDC serves six total communities in mid-Missouri, with locations in Columbia, Marshall, Sedalia, Fulton, Moberly and Versailles. The agency has been serving the Columbia community since 2018. 
This year marks the 24th anniversary of what the late Columbia City Council member and community advocate Almeta Crayton called Everybody Eats. Crayton began the event with a form and food distribution on her front porch.
PCDC Columbia Executive Administrator Erika Buford said the event continued to evolve after that. 
"She wanted to make sure not anyone in the community was left out. She wanted to make sure everyone had a meal," Buford said. 
Crayton died in 2013 at 53 years old. Buford said although many were grieving, they still needed to make sure the community was fed. 
Soon after, Kentrell Minton stepped in to make sure the Columbia community had what they needed during Thanksgiving.
"And that's when a lot of us came together," Buford said.
Minton died in November of last year, at 38 years old. After this, PCDC stepped in to continue Everybody Eats in honor of Minton and Crayton.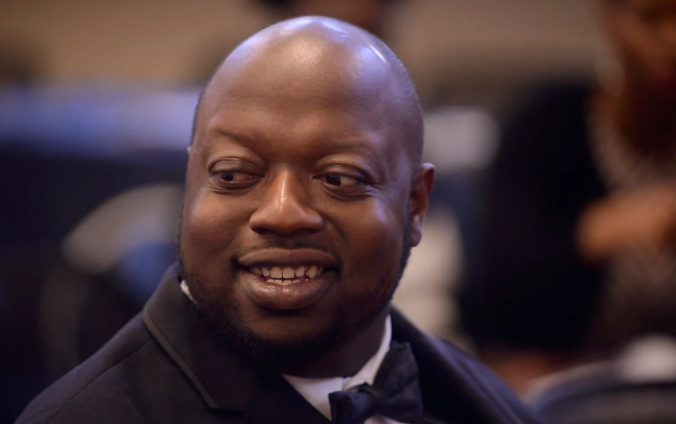 "I appreciate that Powerhouse has taken the helm, because I know that Columbia there would be a void if we didn't do it this year," Buford said. "Because there's a lot of people that are still hurting and so we need to make sure that it continues." 
Buford said this event is a part of Columbia's history. 
"It is the bicentennial year of Columbia, of Missouri," she said. "So I'm hoping you know, this is somewhere in that history. This Almeta Crayton community, 'Everybody Eats' is a part of that."
CEO of PCDC Columbia Charles Stephenson said the thanksgiving events show the care the Columbia community has for each other. 
"Because people really want to know how much people care. I mean, it's so easy to say you care and say you're making a difference. But, you know, show me," Stephenson said. "And I think this demonstrates the love that we have for one another coming together. You know, so many times people say that, but it's not just to say a word, action, as they say, speaks louder than words. And so I think this is love in action."
Stephenson expressed the responsibility the organization took on this year to honor Crayton and Minton. 
"This is still such a part of this community, you talk about almost a quarter of a century this has happened in this city. And so many people count on it, so many people calling in and responding, and I'm just glad to see that this tradition is gonna continue," he said. "So I think it comes with great responsibility. And two words that stand out for me personally, is I'm both honored and humbled to be able to be a servant and be a part of this great event."
The organization will continue accepting donations for its food drive until 5 p.m. on Friday at Parkade Plaza.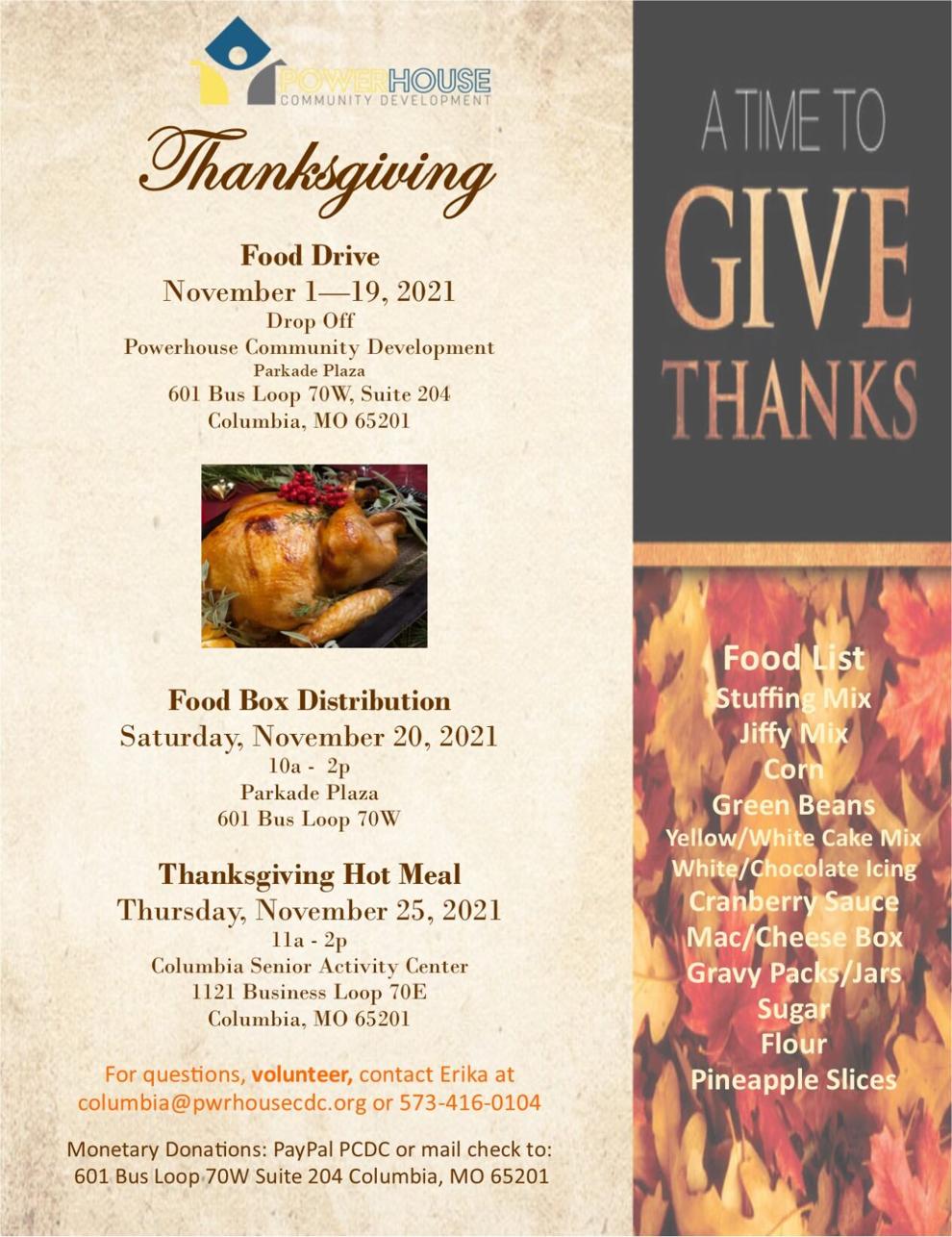 Food box distribution will happen on Saturday, Nov. 20, from 10 a.m. to 2 p.m. also at Parkade Plaza. Food boxes are available for anyone to pick up.
The boxes contain: 
Boxed Mac and Cheese
Stuffing Mix
Gravy Mix
Corn Bread Mix
Dry Pasta
Cake Mix
Icing
Half and Half milk
Cheese 
Butter 
Eggs
Fresh Produce
Green Beans
Corn
Cranberry Sauce 
Turkey 
Buford expects to see between 500 and 700 people picking up boxes in the morning. She said they do need more volunteers. The sign-up link can be found here. 
The Thanksgiving hot meal will be held on Thursday, Nov. 25, from 11 a.m. to 2 p.m. at the Columbia Senior Activity Center. 
Stephenson said the connections created in the community are the most impactful part of these events. 
"There's people you didn't know how they were doing, and to see they're doing okay, it's gonna be a blessing on that day. It's a connection back to the community. Columbia community connection," he said.