ASHLAND - Ashland is now home to a new Amazon distribution center that is expected to bring more than 100 jobs to the area.
The center will serve a 50-mile radius, delivering packages to Boone County and beyond. The facility is 47,000+ square feet, just over 1 acre of land.
This is the first Amazon facility located between Kansas City and the St. Louis metro areas. The company said its purpose for opening here is to meet the growing customer demands. 
"It's just a great opportunity so it's kind of a historic site for Amazon, being the first Amazon site in mid-Missouri, and it's just an opportunity to deliver packages even faster," operations manager Bruce Bax said.
Delivery service provider Ida Rosser explained their team is called "the last mile."
"Once customers place their order, we are here in town, now so you are going to get your package that much quicker, and it's going to come from one of your own community members," Rosser said.
According to Amazon, an average of 15,000 customer orders are fulfilled on a daily basis to the Ashland, Columbia and Jefferson City areas. 
The facility is open now and delivering packages, but it's not at full capacity yet. 
"We are currently at about 65 employees," Bax said. "Our goal is to get up to and above 100 employees. Our goal by the end of September, early October would be around 20,000 to 24,000 thousand packages a day."
The facility is located at 7055 Baldridge Avenue in Ashland. The city was chosen after research into the numbers of packages that came to this area.
"They decided that this area between Jefferson City and Columbia would be the optimal place to put this facility to better serve our customers," Bax said.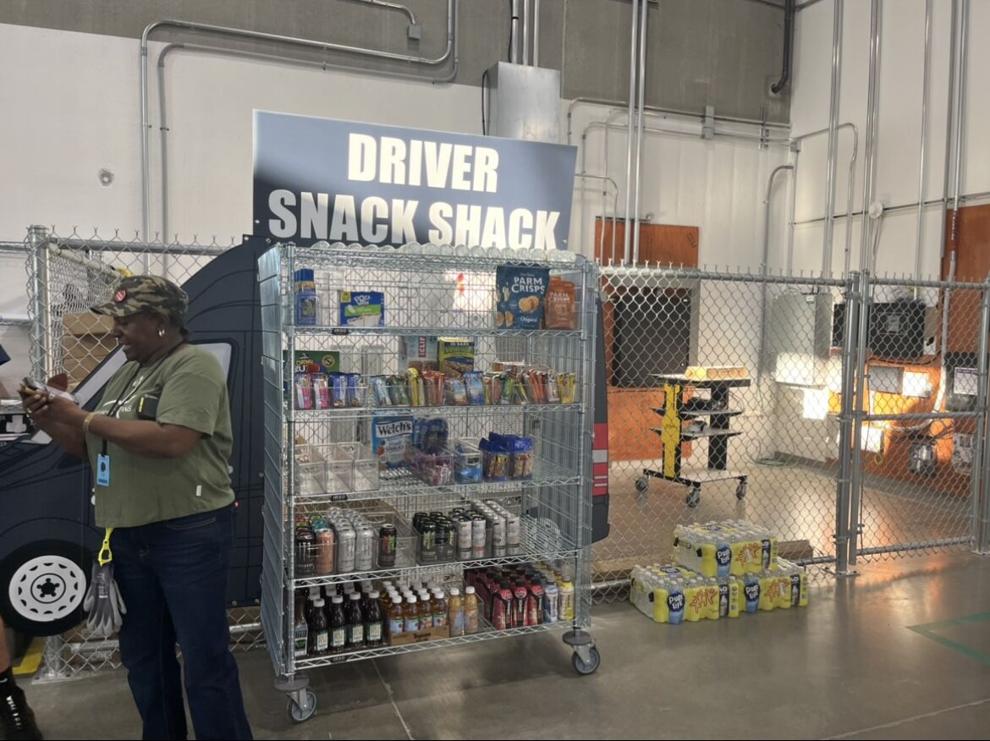 Amazon also offers benefits in the facility to its employees. 
"It's a great place so we try to do a lot of employee engagements," Bax explained. "We have engagement calendars that we go through, we'll have snack days, we'll have raffles."
The delivery drivers are all from around the mid-Missouri area, including Columbia, Jefferson City, Holts Summit and "all the small towns in between," Rosser said.
Donna Mitchell has been a delivery driver for Amazon for almost 7 months. She originally started out as a delivery driver in North Carolina, but when she saw the Amazon distribution center opening in Ashland and the opportunity to move back to her home city of Columbia, she took full advantage.
"I love it," Mitchell said. "It's like getting their customers their package on time, when I deliver their packages, I deliver it as I am getting a package, so I want it to be fast, friendly, on time." 
The facility is still hiring, and you can check out Amazon's website for more information.