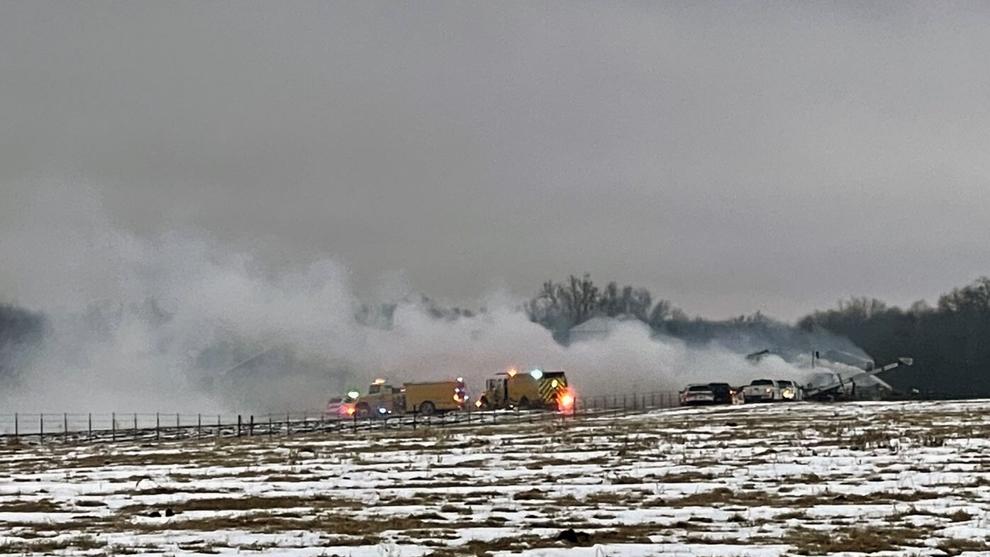 COLUMBIA — The Boone County Fire Protection District (BCFPD) responded to a large barn fire that left several animals dead in northeast Columbia Sunday evening. 
Fourteen firefighters were on the scene and able to extinguish the fire by around 6:30 p.m. Smoke from the fire could be seen from a mile away.
BCFPD said in a tweet that the barn was "fully involved" when units arrived at the scene around 4:40 p.m. 
BCFPD working a large barn fire in the 11700 block of Zaring Road in eastern Boone County. Units found one barn fully involved. Still working to put out the fire pic.twitter.com/e1g4vZ56Cw

— Boone County Fire (@BooneCountyFire) February 21, 2021
"[We] managed to get the fire knocked out, but unfortunately we weren't able to do it in time for them to retrieve all of their animals from the barn," Boone County Assistant Fire Chief Chuck Leake said. "The barn at this time is a total loss."
A cow and two calves did not survive the fire, but some animals were able to make it out.  
The fire was contained to just the barn and there is no known damages to the nearby home.
Leake said the cause of the fire is still under investigation. 
This story is developing and will be updated when new information becomes available.