COLUMBIA - The Centers for Disease Control and Prevention announced Thursday that those who are fully vaccinated can safely stop wearing masks inside most places. 
This comes just one day after Boone County's health order expired.
"With the health orders relaxed totally as of yesterday and just moving to recommendations, that just means we're continuing to educate folks about the vaccine and why that's so important," Sara Humm, Columbia/ Boone County Department of Public Health and Human Services community relations specialist said.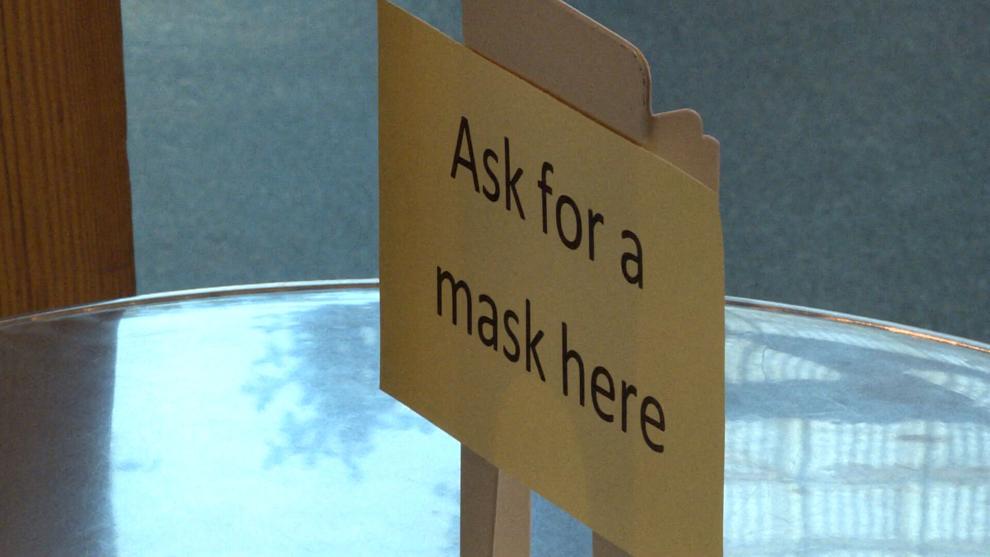 Humm said unvaccinated people will still need to wear masks and socially distance unless they're doing outdoor activities like walking or running with other household members or attending small, outdoor gatherings with fully vaccinated family and friends. 
"Every other circumstance that the CDC has listed would require wearing a mask," Humm said. 
The owner of Yellow Dog Bookshop, Joe Chevalier, says the CDC's announcement is promising, but he's not quite ready to drop all restrictions at his store. 
"Not all of my staff are fully vaccinated yet and a lot of our customers aren't, so to help protect those who aren't and to keep from having to check people's vaccination cards at the door, we're just going to keep it for everyone for the time being until we've got a higher percentage," Chevalier said. 
He says vaccination numbers are a major factor in terms of when he feels comfortable ending restrictions. 
"We're such a small space here, and I don't have windows I can easily open to make it more like we're outdoors," he said. "So given the constraints of our space, I think it's probably best for us to error on the safe side at this time."
Chevalier said the CDC's announcement gives him hope that he can waive masking for everyone in the shop in the near future. 
"If they're seeing signs that are that promising, then I'm hoping as we keep getting everyone fully vaccinated, we'll reach that point where we don't have to worry as much at all about it," he said.
Daniel Boone Regional Library also plans to keep restrictions in place for the time being. 
"We serve hundreds, if not thousands, of people a day throughout our facilities, and we just felt we wanted to take a cautious approach and see what happens in the community once the county-wide order in Boone expired," Margaret Conroy, the library's executive director, said. 
But those restrictions may not be in place for much longer.
"We are going to stay the course with our decision to reevaluate on June 2," Conroy said. "With four buildings and a lot of staff, it's not really easy to just wave a magic wand and change things, so we want to give staff time to get used to that."
She said a combination of the percentage of people vaccinated and local infection rates will be what drives their decision to potentially lift restrictions. She said current trends are looking really good for them to open up services over the next couple months. 
"I know that people are wondering about the CDC saying that people can wear masks if they're vaccinated and are wondering whether we're going to check vaccination status on our customers and we are not," Conroy said. "That's just another level of monitoring that our staff would have to do, and we're pretty exhausted with having to monitor the masks." 
She said about 93% of library staff are vaccinated across the library's four facilities.