COLUMBIA- Volunteer contact tracers with the Columbia/Boone County Department of Health and Human Services are decreasing.
The department now has 13 full-time contact tracers, according to Assistant Health Director Scott Clardy.
"We don't have as many volunteers now as we had before, because we've hired staff for that. We still have some volunteer tracers, but not nearly as many as we did before," Clardy said.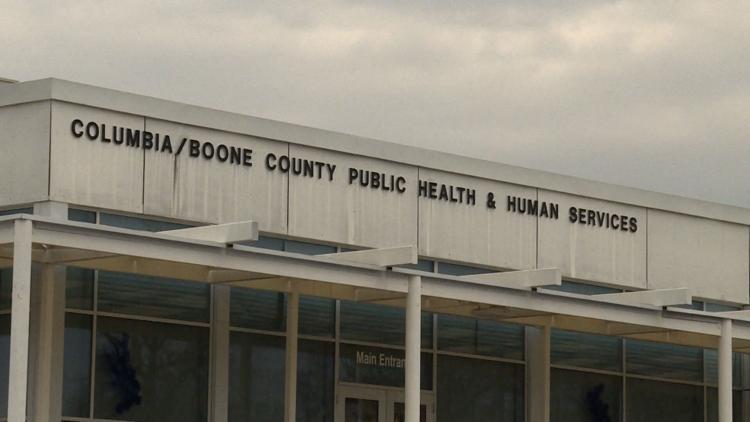 According to Clardy, volunteers stepped down due to the new electronic system and not feeling competent enough. Many wanted to accept a full time job somewhere else.
"I think there were some of the volunteers who felt like that was just a little bit too involved for them and didn't feel competent. Like they didn't feel personally like they could be competent using it," Clardy said.
Some volunteers have gone a different route due to other obligations.
"We have had a few people leave because they had better job opportunities for permanent positions, and ours are temporary positions," Clardy said.
According to Clardy, at one point the department had about 15 volunteers. They are down to three or so now.
According to the health department, the volunteer contact tracers were not as productive as they intended because they only worked part-time.
"We love volunteers, and we appreciate them," Clardy said. "What we found is that more often than not, we were putting many, many hours into training and not getting as many hours of productivity out of them as we would like because they're volunteers."
The health department then decided to hire more full-time staff.
"Maybe they [volunteers] can only work four hours a day or eight hours a week or something. And at the number of cases we were having, we needed people working full time to it all stay caught up," Clardy said.
In order to become a full-time contact tracer, they must complete an online course from Johns Hopkins on contact tracing, train on the electronic system, and shadow a tracer, according to Clardy. 
Typical contact tracing training lasts at least four to five days before they are on their own.
"At the number of cases we were having, we needed people working full-time to it all stay caught up," Clardy said.
On Monday, Nov. 16, the health department announced they were changing how its contact tracers reach out to positive cases because of the higher daily case rates.
According to a press release, the department will now focus on contacting the most recent individuals who have tested positive. Due to this change, they will no longer report the timeframe residents should expect to be contacted by PHHS.
Previously, contact tracers would try and call everyone who had been reported as positive, and now the most recent cases will be contacted first.
"Every day, we're going to look at our most recent cases, and we're just going to start going through them and get their close contacts into quarantine," Health Department Director Stephanie Browning said.
"There's really not a point of calling these cases when they're already out of isolation and their contacts are nearly out of quarantine," Clardy said.
As of Nov. 19, Boone County had 1,085 active cases. 7,815 cases have been released from isolation, and 23 deaths have been reported in the county.