BOONE COUNTY - About 1,200 Afghan refugees are on their way to Missouri, including a family of nine coming to Boone County. 
Catholic Charities of Central and Northern Missouri has been preparing for their arrival ever since they got the word. Executive Director Dan Lester said they have the capacity to resettle 300 Afghan evacuees across the region. But right now, he says it's a waiting game. 
The family arrived in the United States on Special Immigrant Visas, meaning they previously worked with the U.S. government back in Afghanistan. Lester said that's what forced them to leave the country. 
"They were in danger when the government left, because the folks who were still there saw them as being, you know, traitors or disloyal to their country," he said. "So they were forced to flee because they actually were assisting us there."
Meanwhile, Catholic Charities is busy getting housing, education and jobs lined up for the family. 
"We'll start working with Columbia Public Schools and the school system wherever they get resettled to make sure the kids are getting enrolled," he said. "We've got our employment specialist who's already reaching out to local employers to start setting up jobs and those types of placements."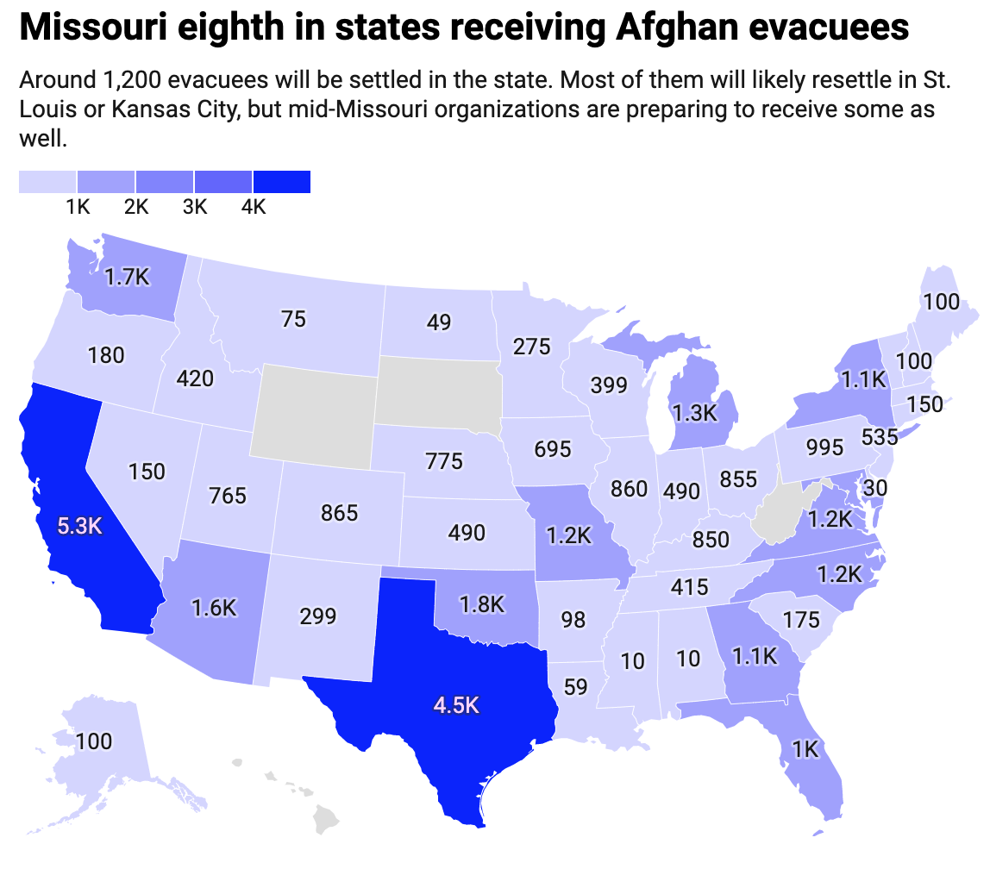 In the past 40 years, Catholic Charities has helped more than 4,000 refugees relocate to new homes in Missouri. They also provide case management, health services, English language training and driving education once they arrive. 
"Some of them are going to be coming here just recently displaced and they may have been doctors or lawyers or architects or engineers. Some of the folks on the other end of the spectrum may have been living in refugee camps for the last 15 years of their lives, and may have serious physical trauma issues and very limited language skills," he said.
Right now, Lester said the family is housed at a U.S. military base with other evacuees. Catholic Charities hope to welcome the family by the end of September, but there is no confirmed date. 
"It'll be an exciting day when we finally get the notification that, you know, the plane is on the way," he said.