COLUMBIA − The jury recommended a 28-year prison sentence for Joseph Elledge after finding him guilty of second degree murder in the death of his wife, Mengqi Ji. 
The jury delivered the sentence just before 1 a.m. Friday after deliberating for about an hour and a half.
The jury's decision represented a maximum sentence for Elledge. Judge Brouck Jacobs will make a final decision in a sentencing assessment scheduled for December. 
The sentencing process started around 8 p.m. with opening statements from prosecutor Dan Knight and defense attorney Scott Rosenblum. 
The jury also heard from several state witnesses- including a detective and the police officer who arrested Elledge. Both have already been called to testify in the trial. Jurors also heard from a counselor who oversaw child custody exchanges of Ji and Elledge's daughter between Ji's parents and Elledge's mother. They also heard from two of Ji's friends. 
"I feel very sad," said Qinyi Wang, one of Ji's friends. "Joe lied. So frustrating. I can't believe it happened."
After resting, the defense called Elledge's mother to the stand to tell the jury about her son. She was the only witness the defense called, and testified for about 50 minutes. She said Elledge's actions were "out of character." 
It comes after the jury spent nearly seven hours of deliberation before the jury found Joseph Elledge guilty of second-degree murder.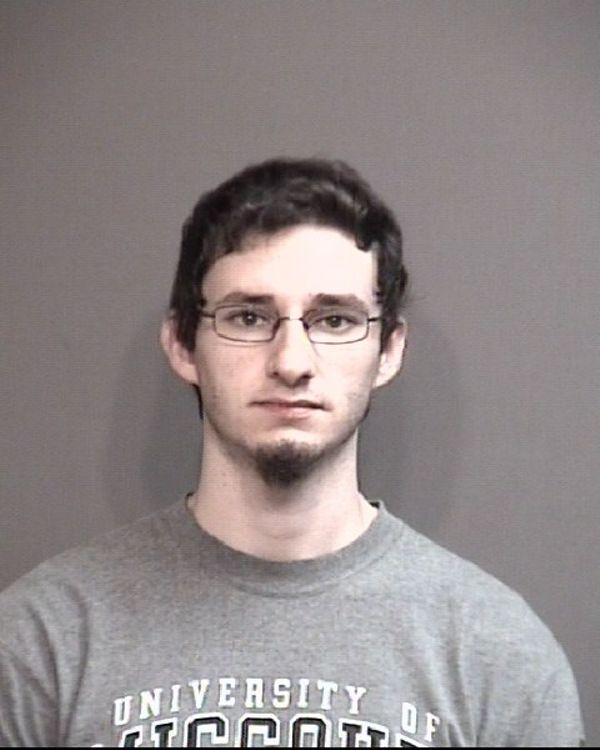 Elledge showed no emotion as Judge Brouck Jacobs read the jury's decision aloud in the court room, but members of Elledge's family began crying. Those family members were among the only people in the gallery other than media.
Elledge was originally charged in February 2020 with first-degree murder but he was found not guilty of that charge.
Boone County prosecuting attorney Dan Knight asked for life in prison, while the defense asked for 10 years.
Ji was reported missing by Elledge on Oct. 10, 2019. Her remains were found in Rock Bridge Memorial State Park in March 2021.
For the first time in two years, the defense admitted Elledge killed his wife, but defense attorney Scott Rosenblum said it was unintentional.
Rosenblum called Ji's death a "tragic accident" and that her death was consistent with a subdural hematoma, or a buildup of blood on the surface of the brain.
In a fight the couple had on Oct. 8, 2019, Elledge said he pushed Ji. The defense argued that she stumbled, fell back and hit her head on the kitchen floor. The next morning, Elledge claimed he found Ji dead in their bed.
Knight said Elledge often physically threatened Ji. Knight argued Elledge planned and knowingly killed Ji in the apartment they shared, after he deliberated.
Knight called Elledge a "stone cold killer" during his closing argument Thursday.
Knight presented hints of the couple's relationship through nine hours of secret recorded conversations, text messages and Elledge's journal, in which he labeled "grievances."
"He wrote exclusively and extensively about how much he hated Mengqi," Knight said to the jury.
Elledge recorded 10 of the audio recordings, Ji recorded 2.  
In an audio recording, Elledge could be heard saying to his mother that he could "smack Ji and beat her."
"You want me to smack her? I just beat her now? I have that freedom. I'm not going to," Elledge said.
The defense argued the conversations are just a snapshot of the couple's relationship. Rosenblum argued to the jury that the recordings lacked context.
Elledge testified arguments would come every "couple weeks or so," and he said he would perceive misunderstandings between him and Ji as an attack, because it was "difficult to understand each other."
The jury also saw photos and videos of Ji's shallow gravesite at Rock Bridge State Park, where a hiker came across her skeletal remains on March 25, 2021. Elledge proposed to Ji at Rock Bridge State Park.
"I noticed bones and it didn't register to me that they were human bones," Steven Roberts, the hiker who found Ji's remains, said. "It almost looked like something a kid would do to make an altar."
It's also where experts testified that soil from the gravesite matched soil caked on to Elledge's boots.
"I do believe the soil sample collected on the boots matches soil samples collected from the gravesite," William Randle, a Missouri State Highway Patrol forensic scientist, testified.
The jury heard from the only person who witnessed Ji's death - Elledge himself. 
Elledge walked the jury through the hours before and after Ji died.
He said he drove to Jefferson City to buy a shovel with Ji in the trunk and their daughter in the backseat. He ended up taking her remains to Rock Bridge State Park the next morning, with their 1-year-old daughter in the car.
"It took a half an hour to 45 minutes to bury her," Elledge said. 
Rosenblum asked Elledge how he felt now, about burying his wife.
"Ashamed and stupid," Elledge said on the stand.