COLUMBIA - This year's True/False Film Fest won't be centered around downtown Columbia, but downtown businesses say they are still expecting plenty of revenue.
The fest will take place almost entirely outside at Stephens Lake Park, about a mile from downtown Columbia. The only non-park venues are Ragtag Cinema and a drive-in theater venue at the Holiday Inn Executive Center.
Business owners and managers said this weekend represents an intersection of events they expect will bring in business: True/False, the first weekend of 2021 University of Missouri graduations and Mother's Day.
For many businesses, this represents a much-needed weekend of revenue lost during the COVID-19 pandemic.
Some businesses will have the chance to sell to attendees at the fest with booths. 
The CoMo Square section of the festival grounds will showcase some of the businesses downtown and local food trucks.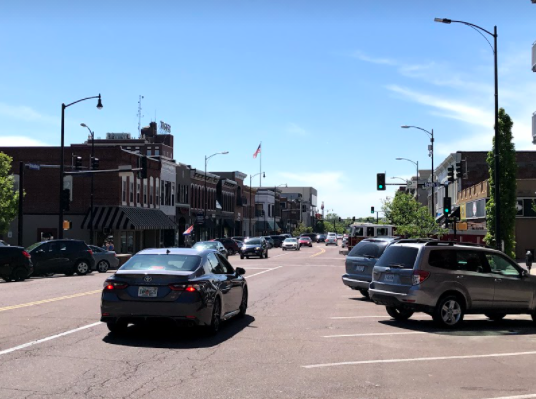 Munir Mohammad, owner of Boone County Olive Oil Company, said the ability to sell in two places this weekend is an exciting opportunity.
"There's a lot of other events going on this weekend, so we expect some decent traffic coming through downtown," Mohammad said. "We've done events at Stephens Park before. This year is just something new for everyone."
Mohammad said the decision to set up the booth was easy.
"For downtown businesses, there was no cost," Mohammad said. "The hardest part is just getting out there and taking all your goods and then having the booth staffed."
Many downtown businesses are not participating in the CoMo Square, but they expect to get plenty of business downtown.
Glik's manager Kayla Roth said she made sure to keep the boutique well-staffed this weekend.
"I do expect us to be pretty busy this weekend with so many different people coming in," Roth said. "I did make sure I was staffed up and ready with brand new inventory."
Roth said she brought in a couple extra employees this weekend, but not as many if the festival was being held downtown.
Sycamore restaurant manager Michaela Cash said previous fests meant catering opportunities, but that's not happening this year. 
Cash said the energy of downtown might be a bit different this year.
"Having it away from downtown definitely feels less involved," Cash said.
Cash said it's also not likely to feel any busier this weekend for her staff, even though they might have more business.
"The feeling of being busy is not lost on us because of staffing, working with less because of the pandemic," Cash said.
Only ADA accessible parking spots will be available at the park. Most fest-goers will have to park in downtown parking garages to get to the fest.
From there, attendees will have to walk or ride a shuttle to the park. Shuttle services will begin on Thursday.
Businesses owners and managers said attendees parking downtown could encourage sales.
"True/False is one of the busiest times of the year," Mohammad said. "It just depends, like the timing and what people are doing and the weather."
"There's not too much around Stephens Park," Roth said. "If people are staying in the area, it will be downtown."
This weekend's expected rain could bring people inside to their businesses, rather than sit outside and get wet.
"That's definitely going to be a factor in whether people stay over there," Cash said. "With the school [MU] kind of taking over with graduation weekend, will we even have room for people that aren't hanging out at Stephens?"
At his booth, Mohammad said he will have to wait and see what the weather does.