COLUMBIA -  The Columbia mayoral and city council races are starting to take form after several candidates announced their intentions to run in the race over the past few weeks. 
The official filing period opened on Tuesday and close Jan. 11. According to the Columbia City Clerk, the following candidates have filed, but petitions have not been verified yet.
Current Mayor Brian Treece announced in September that he would not seek reelection on April 5, 2022. Voters will also have the option to pick a Ward 3 council member and a Ward 4 council member. 
Candidates for mayor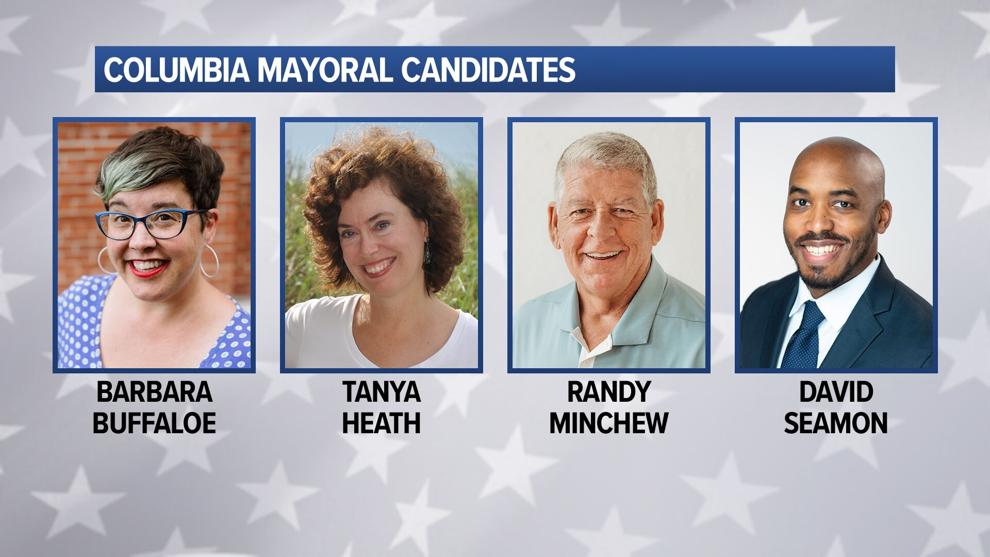 Tanya Heath, an adjunct instructor in strategic communication at the University of Missouri School of Journalism, announced her run for mayor Monday.
Randy Minchew, a former Sixth Ward Council Member candidate, also announced Monday that he is running. 
The candidates join David Seamon of the Columbia School Board and Barbara Buffaloe, former sustainability manager for Columbia, in the race. 
Buffaloe announced on Oct. 11 that she is running for city mayor. 
Minchew is running to make changes such as focusing on infrastructural issues of the sewer system and to help improve city streets.
"I believe the role of the mayor is to run city council and I think someone has to get in there and get work done," Minchew said. 
Seamon, a former Marine Corp officer, joined the Columbia School Board in 2020. He says he wants to give back to the city. 
"This opportunity to run for mayor and give something back to the city, I just couldn't give it up," Seamon said. 
Seamon says one of the goals he has in running for mayor is to guide the next city manager into the role and make sure that they have the resources to succeed. 
Heath, a Columbia native, is running for mayor to expand the availability of mentors to Columbia citizens and the importance of a business community, according to a press release.  
"Columbia is a vibrant, diverse community. I would like to bring as mayor to talk to everyone. Everyone's voice counts. And to come up with ideas that strengthen and excite all of us because we have talented and hard working people here," Heath said. 
City council candidates
City council candidates
Aside from mayor, there are candidates running for two open seats in the Columbia City Council.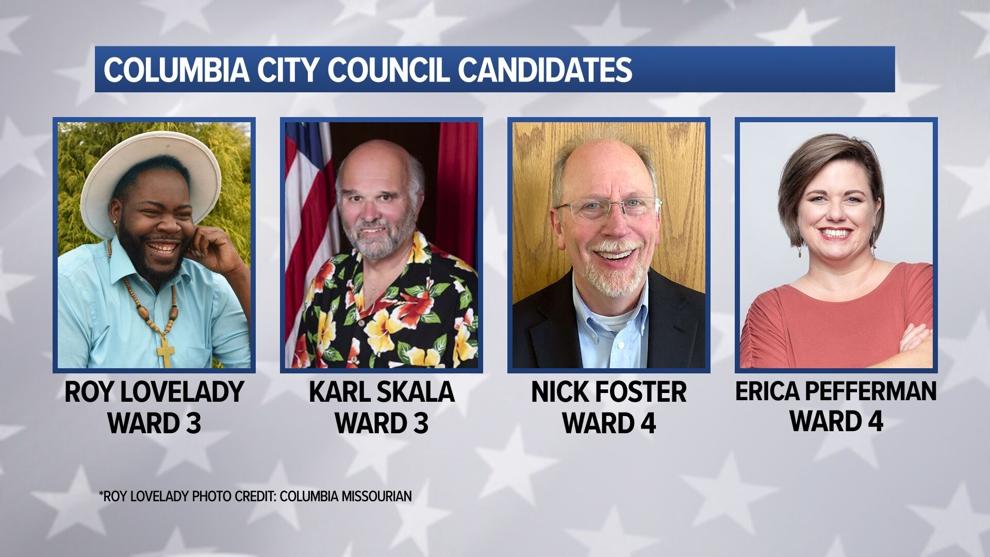 Nick Foster intends to run for the Fourth Ward seat. 
Foster previously worked as executive director at Voluntary Action Center (VAC) in Columbia for over nine years. VAC is a local social service agency providing services for low-wealth individuals and households in Boone County. 
Before moving to Columbia, Foster has had leadership experience in nonprofits in Alabama and Indiana. 
Foster has lived in Columbia for 11 years. His wife works for the University of Missouri, and they have a third grade daughter in the Columbia Public School district.
"I want to help make Columbia all we aspire to be: a vibrant, diverse, welcoming city who embraces the future and the promise tomorrow holds," Foster said in the news release. 
Erica Pefferman also intends to run for the Fourth Ward seat. 
Pefferman is the owner of the Columbia Marketing Group and COMO Magazine. 
"I love this city so much. Anybody that has been with me for any period of time has heard me talk about Columbia and its social issues and its working environment," Pefferman said. 
Roy Lovelady intends to run for the Third Ward seat against Karl Skala who is seeking reelection. 
Lovelady owns 360 Star Styling Studio and is the founder of Peoples Defense in Columbia. Peoples Defense is an organization that lifts diverse voices within the community and addresses the separation between local government and its community. 
Lovelady is an advocate for activism and organization. 
Hoping to win reelection, Skala has served four terms on the council. 
Skala was previously vice chairman on the Planning and Zoning Commission and director of Swine Hormone Research Core at MU. He has also been nominated for a variety of national panels and committees.