JEFFERSON CITY − Friends, family and students gathered on Monday night for a candlelight vigil in memory of a Lincoln University student. 
Dominik Dudley-Moore's vigil started at 6 p.m. and was held at the back patio of the Scruggs University Center.
Several hundred students and faculty members showed up to the event. 
@KOMUnews pic.twitter.com/rF0a3JF15G

— Jacob Murphy (@JacobMurph55) September 20, 2021
Dudley-Moore was found deceased in his on-campus residence in Dawson Hall Sunday, according to a news release from the university.
Lincoln University Assistant Director of Student Engagement Curtis Burton was Dudley-Moore's royal court advisor. 
"Dom made an impact from day one when he stepped on this campus," Burton said. "He always made you smile." 
He suffered from epilepsy and seizures and was diagnosed in his teenage years, according to an aunt KOMU 8 spoke with.
Dudley-Moore, who was just beginning his collegiate career, was studying to become a high school athletic director, Lincoln University said in a news release. 
"We will forever cherish Dom and his impact on Lincoln University's campus," Burton said. "He strives for excellence in everything that he did."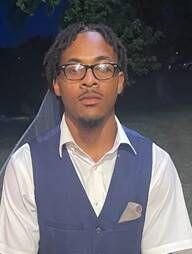 "He was a proud and active Blue Tiger," the release said.
It also said he represented his classmates as Mr. Freshman on the Royal Court for Lincoln University's homecoming. 
His death is under investigation by the Lincoln University Police Department, though they say they do not expect foul play.